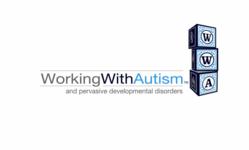 Los Angeles, California (PRWEB) May 02, 2013
Working With Autism, Inc, would like to announce the launch of their Adolescent Unit program for children with Autism Spectrum Disorders (ASDs) This service will provide support and interventions for those children that have outgrown Early Intervention treatment for autism.
The Adolescent Unit provides developmentally appropriate programs supported by research validated by the medical field for teenagers. This expansion of services is in line with the goals of Working With Autism, Inc. (WWA), which has been actively focusing on the needs of adolescents, ages 12 to 17 in recent years. Programs in this Unit focus on the unique challenges faced by adolescents, such as being seen as "different" from their peers, being rejected or subject to peer pressure or bullying, and navigating the transition from school to employment or post-secondary education. These issues in combination with the myriad of social challenges faced by those with Autism Spectrum Disorders (ASD) can lead adolescents to experience, low self-esteem, depression, and social isolation.
Working With Autism's Adolescent Unit is designed to provide teens with the communication, self-help, vocational, social, and self-management skills that will promote their independence and socio-emotional functioning. Using structured teaching, in-the-moment feedback, rehearsal strategies, and community-based instruction, teens are supported to further develop their skill set and subsequently improve their feelings of self-worth and efficacy.
Services for Adolescents can be provided in client's homes or a clinic setting, but an emphasis of this program is community integration and supported practice of the skills mastered during any one-on-one instruction. The existing funding sources available to WWA clients, such as the Regional Centers and Insurance, are available to authorize the provision of services for this age group.
The director of this Unit, Kait Barryrodriguez, M.S. is a Board Certified Behavior Analyst (BCBA) with nearly a decade of experience working with individuals on the Autism Spectrum. Ms. Barryrodriguez's specialization in Cognitive Behavioral Therapy ensures that effective evidenced based treatments are implemented to promote each client's success.
Ms. Barryrodriguez said: "It is very exciting to launch a service that fills in the gap that currently exists in meeting the needs of Adolescents with ASD. Early intervention services are often inadequate for addressing the changing needs of adolescents, whose behaviors can have major personal and social ramifications. Parents need to have options for appropriate treatments, regardless of their child's age."
As with all of WWA's programming, data will be collected and used to track the progress of each client towards measurable goals. This data based decision making will guide the direction of each individualized program, along with the valuable input obtained from parents, teachers, and the teens themselves.
More information can be found at Working With Autism's website: http://www.workingwithautism.com/services/adolescents/
About Working With Autism
Formed in 1997, Working With Autism and Pervasive Developmental Disorders is a leading organization specializing in the treatment of autism. Their treatment approach emphasizes behavior modification, teaching new skills and appropriate behaviors through applied behavior analysis (ABA) and discrete trial training (DTT). The agency develops individualized programs to capitalize on each child's unique strengths in order to improve their adaptive functioning, specifically addressing the core deficits of autism (behaviors, social functioning and communication). The agency's goal is to provide each child with the resources necessary to successfully achieve functional daily living skills, appropriate peer relationships, and placement in an appropriate school environment.