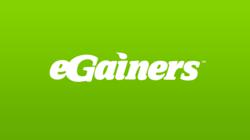 We have worked hard to develop an online game different from the rest, which allows players the chance to truly benefit and have fun winning, too
Miami Beach, FL (PRWEB) May 08, 2013
eGainers is an innovative company that seeks to redefine the internet marketplace.
That being said, they recently launched a new and improved version of our website with the player in mind.
Maintaining its original business model, they have transformed eGainers into a more exciting and more rewarding marketplace game. Listed on their website are some of the most sought-after products on the market. From the new MagicJack Plus to a pair of Apple EarPods, they are sure to find something that interests them. The best part – all of the products listed on eGainers.com can be won for just a fraction of the listed price!
How does the eGainers marketplace game work?
Top of the line products, services and experiences are listed on eGainers. Interested players can login and play their secret low-ball offer for the product of their choice. If the total of the secret offers played meets the seller's desired price, the Game is On and the player with the highest offer wins. If the seller's desired price is not met before the time runs out, all offers made are returned to their respective players. Co-Founder Joe Victor Behar explains, "We have worked hard to develop an online game different from the rest, which allows players the chance to truly benefit and have fun winning, too". And benefit they most certainly do. The winner of a game on eGainers also receives a voucher equal to the amount of their winning offer. They can use this credit to continue playing and winning other awesome products.
And for the non-winning players, their lost credits are in fact, never lost. At eGainers they believe in fair play and giving everyone a second chance. All lost credits are saved in a newly developed section of our website known as the "MoneyBox Deals". Here users can view a vast array of products that are listed for sale and discounted by their previously played non-winning offers. All of these products can be purchased immediately without having to wait for a game to end. This is just one of the many new features created with the player in mind.
Users can easily create an account for free by visiting eGainers.com. Upon doing so, they will see several easy incentives to earn free credits. From "Liking" their page on Facebook to inviting friends to play, they given new players a chance to earn free credits and start winning products right away. With the great potential to have fun and win, the company is confident visitors won't find anything else like eGainers on the web.