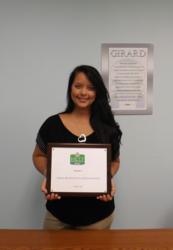 Vero Beach, FL (PRWEB) May 02, 2013
The April 2013 HETY Award has been awarded to the Indian River County 4-H Foundation Board, a group of volunteers comprised of alumni, supporters, and friends of 4-H. Their sole purpose is to raise money for Indian River County's 4-H youth to help offset expenses the parents endure for projects, award trips, camps, education events, scholarships and many more activities. The Indian River County 4-H Foundation has one of the strongest Foundation Boards in the state of Florida and they are very proud of what 4-H has to offer youth. The best part about their events is that the money raised stays right here in Indian River County.
The 5th Annual 4-H Cocktail Party and Auction will be held Thursday, May 2, 2013 at the Court House Executive Center in Vero Beach, FL from 7:00 p.m. to 9:00 p.m. All of the proceeds raised from this event will go to the 4-H youth of Indian River County. The event is for adults only and friends, alumni, leaders, and volunteers of 4-H, as well as numerous community contacts have been invited to attend. The event hosts entertainment, food, an open bar and well-known live and silent auctions. This is an excellent setting to network with old friends and make new friends within the community that shares the common support for what the 4-H program offers our youth. To find out more, visit http://indian.ifas.ufl.edu/4H/Foundation.html.
To nominate your youth-focused organization for the HETY Award, presented each month by Girard Equipment, visit http://www.girardequip.com to download the application.