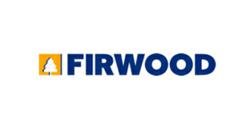 Datel supplied our Sage solution for CRM and have supported it for around fifteen years, so they understand our business. They have proved very efficient and we know we can trust them to deliver the right solution to support our growth ambitions.
Warrington, Cheshire (PRWEB UK) 16 May 2013
Firwood Paints Ltd has been developing and producing quality paints for industrial, commercial and domestic applications for over 85 years. Production is based in Bolton, from where products are distributed across the UK and overseas.
Firwood sought to replace its current technology with an integrated system that would combine the functions of finance, distribution, manufacturing and customer relationship management. The current system had been in operation since the late nineties and was struggling to keep pace with expanding business requirements.
Managing Director Martin Wallen explains: "We were faced with the choice of embarking on a significant upgrade path for our old system or replacing it with a more advanced solution that would comprehensively support our business and bring disparate data sources together onto a single software platform on a single machine. We decided to look at what was now available on the market to give us a well supported, integrated system."
He continues: "An investment of this nature is a significant undertaking. Over several months, we reviewed a multitude of possibilities, examining the foremost ERP solutions. However, we kept coming back to Sage ERP X3, the solution that Datel proposed."
Datel advised Firwood to take advantage of the newly released Sage ERP X3 Standard Edition, a preconfigured solution designed for businesses with standard industry processes. Sage ERP X3 Standard Edition equips larger enterprises with a system that is built on best practice and provides accelerated deployment. This would give Firwood the fast-track implementation it required.
Commenting on the choice of Datel to customise, implement and support the system, Martin says: "Datel supplied our Sage solution for CRM and have supported it for around fifteen years, so they understand our business. They have proved very efficient and we know we can trust them to deliver the right solution to support our growth ambitions."
Martin outlines the expected benefits of implementing the new Sage solution: "We are looking forward to automating and streamlining many manual processes and to improving control of our workflow using the predefined workflow within Sage ERP X3. To date, information on our customers has been split between our ERP and CRM systems. Data across the full sales process, from the initial prospecting to creation of a customer account, will be integrated and we will also be able to import historical data for customers from our current computer system. This will lead to shared, unified knowledge of the customer and a rapid response to their requirements. In addition, with just one database to maintain, we'll improve efficiency and eliminate the errors that inevitably arise with double data entry."
Firwood customers will see other improvements: "Sage ERP X3 will give us a modern system that supports us in delivering excellent service to our customers. There is automatic escalation within the software of any issues and we'll be able to work in the way that customers prefer, for example using email to send documents such as order acknowledgements and invoices electronically, which we haven't been able to do up to now. With the escalating cost of postage, this will also bring significant cost savings."
Workshops are currently being held to enable Datel to analyse precise business requirements for the new system, with the aim of going live later this year. Martin comments: "So far, we've been very pleased with what we see as we explore Sage ERP X3 in more depth. It's proving a good fit with our business, as we expected, with no nasty surprises. We're confident of having a well maintained, regularly updated solution in Sage ERP X3 that will support us for years to come."
For Datel, Account Development Director Andrew Pritchard comments: "It is gratifying that our work of supporting Firwood's CRM solution has been recognised with this new opportunity. We are proud to have been chosen to supply a solution that will deliver the necessary functionality while providing excellent return on investment and are looking forward to building an even closer relationship with Firwood. We are now working with the Firwood team to customise the software, drawing on our experience to ensure that the business benefits from a solution that closely matches present and future requirements."
About Firwood Paints Ltd
Firwood Paints Ltd has been producing paints in the UK since 1925. Customers can place orders online, as well as through traditional channels.
Key markets for the company are industrial, trade decorative and DIY. Firwood also produces coatings for the aerosol packing industry, defence applications and facilities maintenance.
About Datel
Datel is the leading Sage Business Partner in the UK, providing Sage consultancy, implementation and support for Sage 200, Sage Line 500, Sage ERP 1000, Sage ERP X3, Sage SalesLogix, Sage CRM and Sage Tax. Datel also offers its own innovative FUSION range, a suite of products that enhances and extends core Sage functionality.