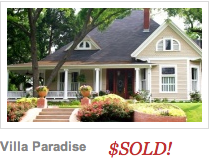 Add 10% or more customer traffic to your properties every month for years to come.
Clearwater, FL (PRWEB) May 01, 2013
A Tampa real estate marketing company has just released their newest customer acquisition platform for real estate professional nationwide. The advent of technology has required successful brokers in this day and age to make the switch to "digital", and with today's internet environment, this real estate lead generation system now allows for brokers to have access to an "Appointment Funnel" that allows them to only pay for qualified appointments via that digital channel.
This up and coming Tampa FL real estate marketing firm has currently rolled out their Appointment Funnel system on a "pay for performance" model in Tampa and nationwide. This means that brokers or agents who are interested in signing up for the system can signup for an account by contacting an agent at the phone number provided on the website. Simply prepay for the first 4 leads, then from the 5th verified appointment on, brokers only pay for a lead when that lead has resulted in a face to face meeting.
The technology backing the Appointment Funnel is powered by a proprietary website development toolkit that allows brokers to connect to their desired buyers online using the latest, proprietary SEO strategies promoting rapid customer acquisition. This Funnel is pre loaded with every city and zip code in the brokers' desired area along with dozens of property types that allow the broker to expand the size and scope of their properties for sale, online, 100 zip codes at a time, for up to 100 miles or more.
"Brokers, Agents, Mortgage professionals, and others can now cast a wide net online that draws customers in any range of zip codes to their properties, and add 10% or more of traffic, per month, for years to come," states Simon Landers, spokesperson for the company.
"How it does that is with a unique web development platform that allows real estate websites to grow the size and scope of their website, on autopilot, and indefinitely", continues Mr. Landers. "Thanks to the brilliant engineers over at Exo Level we've been able to take the real estate marketing industry to a whole new level as this system literally allows the broker to saturate the internet with their listings and offers. There is nothing like this", concludes Simon.
For more information about ARME Realty visit their website, call the number provided, and speak with someone regarding your real estate marketing needs.