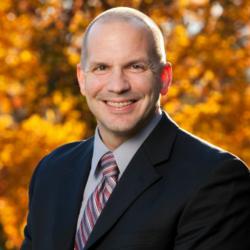 Des Moines, WA (PRWEB) May 02, 2013
James Franklin, Director of Culinary Services at Wesley Homes Des Moines, was honored recently in recognition for Outstanding Performance by the Compass Group for his accomplishments with Morrison Senior Living.
Franklin was honored for his eight years of service, which included the following highlights:

Opened the first Morrison account in the state of Washington with Wesley Homes Des Moines
Provided assistance in opening Morrison's second Wesley Homes account on the Lea Hill campus in Auburn, Washington.
Reached out to the local Compass accounts to assist with Open House and Ultimate Chef marketing events at Wesley Homes Des Moines that highlighted the talented chefs in Compass Group
Helped acquire a third continuing care retirement community (CCRC) account in Washington State
Introduced author Chef Cary Neff's Flavors 450 - his showcase of seasonal ingredients, whole grains and proper portion size - to Wesley Homes
Franklin was also recognized for his efforts with the Compass Group's Core 4: Eurest Dining Services, Morrison Senior Living, Chartwells and Canteen, who service such clients as Boeing, Microsoft, Benroya Hall, Wesley Homes, Providence Health and Services, Horizon House and Highline Community College.
The award was presented by Gary Snyder, Executive Vice President of Human Resources for Compass Group North America.
Morrison Senior Living, a member of the Compass Group, is the nation's only food service company exclusively dedicated to providing food, nutrition and dining services to senior living communities. Our Atlanta-based company serves approximately 450 senior living clients in 41 states including some of the largest and most prominent senior living communities in the United States.
Founded in 1944, Wesley Homes is a not-for-profit organization that provides a network of services offering a continuum of care for over 1800 older adults with two retirement communities in south King County, a private pay home care agency and a Medicare-certified home health agency. It is affiliated with the Pacific Northwest Annual Conference of the United Methodist Church.