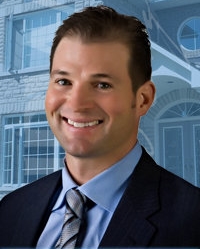 Auburn, MA (PRWEB) May 03, 2013
Granting wishes for the kids of Make a Wish Foundation, who are all battling life-threatening diseases, is a passionate cause for Bill Murphy and Fairway Independent Mortgage Corporation. Thankfully, he has been able to grant some very special people with some very special wishes. Carly (6), Jacob (3), Summer (3), and Brianna (5) were all able to jet off to Disney to fulfill their wishes, while Khalil (7) decided A Disney Cruise was more his dream. Matthew (17) was able to meet his idle, Tedy Bruschi and Kevin was able to shake hands with his hero, Kevin Garnett. Eleven year old Cameron can now rock away on his Paul Reed Electric guitar, while seventeen year old Jacob can create whatever his imagination desires using his new Apple computer with a large monitor and speech recognition. Finally, eleven year old John will be able to go the ocean this summer in his brand new beach wheelchair.
The Make a Wish Foundation has been granting wishes for kids with life-threatening medical conditions since 1987 in Massachusetts and Rhode Island. This can mean up to 500 children who are diagnosed each year in just these two states are given hope, strength and joy though the foundation and its donors. Their goal is always the same; to grant the wish of each and every child eligible. Bill Murphy does his part each year to grant as many as possible as well.
About Bill Murphy
Born and raised in Worcester, Bill Murphy has been in the mortgage business for more than fifteen years. A Certified Mortgage Planning Specialist™, Bill continues to attend workshops and seminars on the mortgage industry to stay abreast of new trends and products.
Bill believes in giving back. He sponsors the Make-A-Wish foundation where he gives a portion of proceeds to making wishes come true. He has granted about 11 wishes so far, averaging 2 per year. Most recently, Bill hosted a Worcester Sharks event in honor of the Why Me organization, of which 274 of his clients attended. Bill donated $5 per attendee for a grand total of $1370 benefiting the children of Why Me.