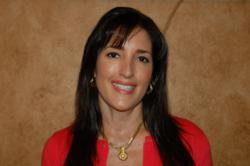 I am committed to helping our patients achieve their weight loss goals.
Orlando, FL (PRWEB) May 01, 2013
Medi-Weightloss™ Orlando is proud to announce the addition of Ilka A. Fahey, M. D. as medical director. Dr. Fahey joins Medi-Weightloss with personal knowledge of how challenging achieving a healthy body weight can be. After having three children over a period of six years, Dr. Fahey found herself with extra weight. She lost 40 pounds and, more importantly, she's kept it off.
"I am very excited about my new role as Medical Director at Medi-Weightloss. I am committed to helping our patients achieve their weight loss goals. Achieving a healthy weight contributes to an overall improvement in health and quality of life. Our office is conveniently located in the Dr. Phillips area. Proceed with confidence and visit me at Medi-Weightloss! I am excited to share my knowledge with you. You'll soon find out why we are 'The one that works!'"- Dr. Fahey
Dr. Fahey is a Florida board-certified physician. She received her undergraduate degree from the University of South Florida and her medical degree from the world-renowned Tufts University School of Medicine in Boston, Massachusetts. She completed a transitional internship in Family Practice at the Medical Center of Central Georgia in Macon, Georgia and a Gynecology & Obstetrics residency at Mercer University Medical Center of Central Georgia. Dr. Fahey is bilingual, fluent in both English and Spanish. When Dr. Fahey is not treating patients, she enjoys spending time with her husband, three children and two chocolate Labrador Retrievers.
Medi-Weightloss offers a comprehensive and effective medical weight loss program that helps patients lose, on average, 6.4 pounds the first week and 14 pounds the first month. After administering medical tests and an extensive review of pertinent medical and weight history, Dr. Fahey and her trained staff develop a three-phase weight loss program, individualized for each patient. The plan includes specific nutrition and exercised guidelines, supplements, vitamin-based injections, education and motivation through counseling, and FDA-approved appetite suppressants (if prescribed). Medi-Weightloss offers strategies that reduce hunger, boost energy, and eliminate cravings while eating whole foods (no meal replacements) and learning how to keep the weight off through behavior change.
Medi-Weightloss Orlando is located at 7932 West Sand Lake Road, Suite 100. The clinic is open Monday through Friday and is welcoming new patients. Dr. Fahey is an expert on weight loss and women's health. She is available for media interviews.