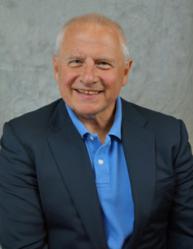 It's paramount that we reinvest in infrastructure to continue providing the platform for further growth and agility. As part of that, we need to make sure that disaster recovery is an active organizational component and not just a phrase.
Frisco, TX (PRWEB) May 01, 2013
In another key move in their continuing effort to build the industry's best Advisory Services Team, MedSys Group today announced the designation of Thure Meyer, as Lead Architect of its Healthcare IT Advisory Services Division. To position itself ahead of the market, MedSys is creating an Advisory Services Division made up of thought leaders in key industry categories that will be crucial to the success of healthcare institutions over the next decade. The team will advise its clients on their IT infrastructure and security to fully support their systems.
In January, MedSys named Steven Heck as company president. Heck has already had an immediate impact on the thinking in the industry with his forward look at Beyond the Boom: What Happens After Meaningful Use? For its second addition to the Advisory Services Team, MedSys went outside of healthcare to tap one of the country's leading infrastructure architects, Thure Meyer. Spending nearly 25 years in the financial sector, Meyer offers a unique perspective on the Healthcare IT Market and brings with him lessons learned about infrastructures, disaster recovery plans, and overall technology support. Currently, Meyer is evaluating several top tier health systems and making an assessment on their IT infrastructure levels. A key focus will be placed on Enterprise Architecture review, as well as, a look at Agile Infrastructure as the team advises on proposed best practices.
"Thure is a key player in our Advisory Services team and will help to identify the eroding infrastructures in the industry," Steven Heck, MedSys Group President said. "Hospitals are more at risk than they know. They have been preoccupied with implementing capital intensive applications to meet MU requirements. In many cases, this has been done without corresponding investments in necessary infrastructure and security. There have been some significant challenges created by this unfettered spending on applications. As we dissect the IT operations at hospitals, we are finding out that their spending patterns are exposed."
With the growing complexity of Hospital Systems, MedSys felt it was necessary to go to the financial services world to find the level of thinking and expertise needed to match large health system's IT infrastructure. The footprint of Healthcare IT will look much different in 2014-2015 than it does today.
"The applications and regulatory focus has been hitting meaningful use," Meyer said. "It's paramount that we reinvest in infrastructure to continue providing the platform for further growth and agility. As part of that we need to make sure that disaster recovery is an active organizational component and not just a phrase."
MedSys Group Advisory Services will be working closely with hospital execs and CIOs, ensuring that they get in alignment with their risk profiles. "The more aware we can make our clients, and the more we can identify the ways they need to shift in order to accommodate market changes, the more we can add value to their organization, and the more we can help enable the evolution of healthcare," Alan Kravitz, MedSys Group CEO & Founder said.
Meyer has extensive experience in software development, leading strategic IT transformation projects, the technical architecture and development of large-scale distributed systems for investment banking, as well as the management of global technology groups for both new development projects and on-going operations. Formerly, Global CTO of all trading-floor technology at Deutsche Bank, Global Head of Technology Operations at Citco, and CIO at the General Services Department of the State of New Mexico.
About MedSys Group, LLC:
Founded in 2008, MedSys Group, LLC, a national Healthcare Information Technology Consulting firm, supports today's technology in large academic medical centers, integrated delivery networks, specialty hospitals, and physician practice organizations. MedSys Group's vision of 'evolving healthcare' is centered on contributing to the success of its clients while providing a supportive culture for its professional consultants and associates. MedSys is able to lend expert guidance and knowledge in Cerner, Epic, Siemens, Meditech, McKesson, and Eclipsys solutions, as well as the Ambulatory and Practice Management arenas. MedSys is frequently features in A-list publications and was named number 31 on the 2013 Dallas 100 list of fastest growing companies in North Texas. For more information about MedSys Group, LLC or to reach a MedSys Associate please visit: http://www.MedSysGroup.com of call 972-464-0020. You can also follow MedSys on Twitter @MedSysGroup.