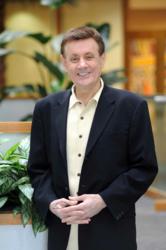 I'm not only the Hair Club President, I'm also a client®
Boca Raton, FL (PRWEB) May 01, 2013
Sy Sperling, founder of Hair Club®, an industry leader in hair restoration, has been recognized as one of the nine inaugural inductees in the Direct Response Hall of Fame, presented by Response Magazine. Created this year, the Hall of Fame is designed to recognize legendary leaders in the field of direct response marketing for businesses.
Founded in 1976, Hair Club gained widespread awareness as a result of the classic 'before and after' commercials and infomercials with real client testimonials, including Sperling's own personal story. Starring in the television spots, Sperling concluded each with his now-famous tagline, "I'm not only the Hair Club President, I'm also a client®." This direct response marketing strategy proved successful and today Hair Club has served more than 500,000 clients and now has 100 centers located in the U.S., Canada and Puerto Rico.
The Direct Response Hall of Fame has been in development for several years. The awards aim to recognize the pioneers who have helped to establish the field of direct response marketing, today a $300 billion industry.
Alongside Sperling, the Hall of Fame inductees include: Infomercial pioneer Jim Caldwell; founder of Cannella Response Television LLC, Frank Cannella; Bill Guthy and Greg Renker of Guthy-Renker; former Lifetime executive Kevin Joseph-Lyons; Joe Pedott of Pedott & Peters, famed American inventor and creator of the television infomercial, Ron Popeil; and Sydney Yallen, founder of InterMedia.
The Hall of Fame inductees were honored during an awards ceremony at Response Expo in San Diego which took place in the beginning of April. The ceremony followed a special panel discussion featuring all nine of the inductees.
ABOUT HAIR CLUB®:
Founded in 1976 by Sy Sperling, Hair Club is the leader in hair restoration and the largest company in the industry offering all proven hair loss solutions. Hair Club has granted more than 500,000 men, women, and children an experience that truly changed their lives. Today, Hair Club has 100 locations throughout the United States, Canada, and Puerto Rico and is a wholly-owned subsidiary of Tokyo-based Aderans Co. Ltd, the world's leading provider of total hair loss solutions. Aderans brands in the U.S. include Bosley.