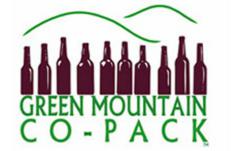 "We see exciting things in the future," said GMCP founder Jeff Mitchell. "It is great to see the company grow, but I am also excited about tasting all the excellent new, natural foods and beverages we will be able to produce. "
Williston, VT (PRWEB) May 01, 2013
May 3rd Open House Date – Want to increase production of your specialty food product, without sacrificing the down-home feeling of your small batches? Well, Green Mountain Co-Pack (GMCP), has good news for you: the Vermont boutique-style specialty food and beverage manufacturer has built a new, state-of-the-art production facility in Williston and is joining forces with Thirsty Ventures, Inc., to increase output, reduce turnaround times and enhance the already high quality you have come to expect.
"We see exciting things in the future," said GMCP founder Jeff Mitchell. "It is great to see the company grow, but I am also excited about tasting all the excellent new, natural foods and beverages we will be able to produce. "
"This move will allow us to provide a wider array of offerings, without diminishing the quality of the ones that got us where we are today," said Thirsty Ventures President Mark Mahoney.
"Green Mountain Co-Pack is very fortunate to be located in Vermont, a state that supports small businesses and has helped us build this great company," added Mitchell. "I look forward to adding players to our team and watching GMCP grow to its full potential."
What's new? As GMCP settles into its new 20,000-square-foot facility in Williston, the company will quadruple its workforce, from five employees to 20. The new location will have enough space to operate two separate production lines, allowing the company to meet greater output demands, offer a broader range of products, and most importantly, dramatically decrease turnaround time. A new state-of-the-art cooling system will insure consistent, accurate and high-quality products, every time, regardless of batch size. New filling lines will increase efficiency and allow the production of a broader range of high-end specialty products.
Though GMCP expects to expand significantly in the coming years, it will continue to produce in small, craft-batched kettles, allowing for thoughtfully blended ingredients, while adhering to the highest-quality standards in the industry. GMCP's new production lines will also offer a stepping stone to allow the smaller, craft producers grow into larger national and international markets.
Experts are available to work with start-ups and hobbyists on commercial recipe development, to produce organic, all-natural and conventional drinks, sauces, condiments, beverages and other foods. In fact, between Mitchell, Mahoney and other senior staff, GMCP offers its clients more than 70 years' experience in specialty food development and production.
GMCP's new facility can produce everything, from small-batch, single skid orders, to large-production truckloads. And it provides efficient, cost-effective shipping, throughout the continental United States and to export ports in New York and New Jersey.
Green Mountain Co-Pack has manufactured for Thirsty Ventures subsidiary Powell & Mahoney, Ltd., and other private label projects for more than seven years, and the recent acquisition is expected to provide GMCP tremendous growth potential. Mitchell is proficient in all disciplines of manufacturing, procurement, food and safety, and regulations concerning food and beverage facilities. Mahoney, whose company also owns Maui Beverages, has over 20 years of experience in the food and beverage industry and has been involved in more than a dozen successful start-ups.
Vermont has a long-standing reputation beyond the geographical boundaries of New England for producing high quality, all-natural specialty foods and beverages. Vermont continues to be at the forefront of the natural food and beverage movement and accounts for more than $1.2 billion in positive economic impact each year.
Open House Date: May 3, 2013
Time: 3:00 PM to 7:00 PM
Location: 170 Boyer Circle #9. Williston, Vermont 05495
For more information, please call 1-802-846-7639