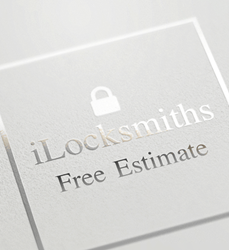 Why pay when you can get it for free.
(PRWEB) May 02, 2013
iLocksmiths just announced the new online store, where customers are now able to make their purchases directly online, for new locks and deadbolts. Additionally, the new online store is the only place where customers can purchase installation services by a trained locksmith, when they purchase a new lock online. Upon visiting the online store, customers will now be able to use the feature which includes installation for the new lock that is purchased with iLocksmiths, once the lock is purchased from the online store. Customers in the Bay Ridge location have this service offering available to them at the present time; those who live in the Williamsburg and Greenpoint area will have these services provided to them within a two week time frame.
At the present time customers can find the Medeco M3 Double Cylinder or Single Cylinder deadbolt locks on the store front page. When purchased, customers also have the option to include installation services for the new locks. As the only purchase store to offer installation services along with the purchase of your new lock, customers will not only save time, but are also going to save on the cost of the services, when contacting iLocksmiths for these service offerings.
"With our network of over 500 technicians, we can save you time and money when you call for these services." Not only is iLocksmiths the largest NYC based locksmith company, but with several years of services, and reliable, affordable care, customers can trust the team, for any job. With the new service offering, customers can get even faster services, by going through the online store for purchases and installation.
iLocksmiths has been providing locksmith services for over 11 years, to a broad customer base, in both commercial and in residential settings. Customers have relied on the company for several service offerings for this time period, from installation to purchasing new locks, or other service offerings. With a large team of over 500 technicians working, around the clock, and all times of the day, customers can rely on the iLocksmiths team for a variety of services, regardless of when they call in. And, now, with the new online store, customers in Bay Ridge, Williamsburg, and Greenpoint are going to be able to have one more service offered by the reliable techs, for new locks and installation services.
For those who need additional information, it is possible to reach the iLocksmiths offices at any time; regardless of the location in the NYC area, a professional team of techs is available for services, and can be reached at a moment's notice. Customers can call 855- 399- 7227, for immediate services and attention. Customers can also reach iLocksmiths through the service page online. Regardless of the service needs, or when customers call in for services, iLocksmiths is available for any job, and all locksmith services needs, for an affordable price.