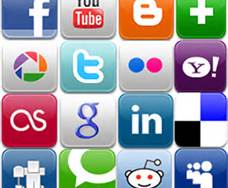 Myrtle Beach, SC (PRWEB) May 01, 2013
PILMMA (Personal Injury Lawyers Marketing and Management Association) Founder and President Ken Hardison is teaming up with AVVO for a webinar scheduled for Wednesday, May 1st at 1pm (EST). PILMMA is the nation's leading provider of marketing and management solutions for Personal Injury and Disability attorneys. AVVO, launched in 2007, is an expert-only Q & A forum where people can ask legal questions of lawyers for free. AVVO's Q & A forum is backed by an online directory of lawyers licensed in the United States.
Four out of five adults are going online at least once a month. Half of these people are participating on social networks like Facebook and Twitter. With numbers like this, it is safe to assume that some of these individuals are law firm employees.
Less than 5% of law firms have a formal written social media in place. Even if a firm does not use social media, it can be affected by what their employees post. Your employees need to know what is acceptable and what is not acceptable when it comes to social media. When it comes to posting anything online, remember that nothing personal is truly private; hence the term "social media."
Whether your firm has a social media policy in place or not, join Ken and the AVVO team Wednesday, May1st at 1pm (EST) as they present the webinar "Social Media Policies for Your Law Firm Employees."
Go to sign up for this very informative and important webinar.
For more cutting edge legal marketing and management strategies, please join PILMMA at their 2013 Super Summit, June 6th-8th, at the Sheraton Myrtle Beach Convention Center. The 3 day event features keynote speaker Erin Brockovich as well as a superstar lineup of the most sought after legal experts.
ABOUT PILMMA
The Personal Injury Lawyers Marketing and Management Association(PILMMA) is the premiere organization dedicated to providing injury and disability lawyers with the information they need on how to better market, manage and grow their law firms. Each year PILMMA holds Marketing and Management events that bring together the best minds in the industry along with personal injury and disability lawyers from across the country to discuss the latest innovations and strategies in the world of legal marketing. To learn more about PILMMA, visit http://www.pilmma.org.