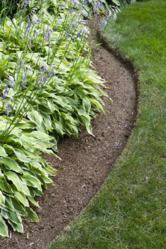 Affordable choices to turn an outdoor space from drab to fab.
Lebanon, PA (PRWEB) May 01, 2013
Turning a humdrum yard into an appealing landscape this spring doesn't have to be a major investment. With a bit of creativity and some thoughtful choices, an outdoor space can quickly go from drab to fab. But don't stop there: Also consider smart steps to reduce long-term yard and garden maintenance.
Following are tips from the Gardening and Landscape tips section of preen.com to help homeowners create an appealing, easy-care yard.

Divide and conquer. Just as indoor space is separated into rooms, outdoor space can be made interesting by adding paths and "outdoor walls." Use plantings of trees and shrubs, low-cost fencing or vine-covered trellises. Higher-end features, such as stonewalls, are pricey, but also add to property value.
More beds, less lawn. Lawns require care, attention and lots of water. Perennial landscape beds, on the other hand, look great year-round and are easily cared for. First widen foundation beds around the house, adding interesting extensions to give plants more room to spread out. Then carve out one or two good-sized beds from the lawn by marking their shapes with a hose or rope to establish pleasing shapes. Anchor the new beds with plantings of tall shrubs as a backbone, plus groupings of low-care compact flowering shrubs, low evergreens, perennials, groundcovers.
Edge garden beds. Use a power edger or flat-bladed spade to cut a sharp edge around garden beds to create a tidy eight-inch ribbon of open space following bed boundaries. Top the beds with a fresh coat of mulch to retain soil moisture and prevent weeds. For maximum weed protection, sprinkle a weed preventer such as Preen on top of the mulch, or use a mulch with added weed barrier technology mixed in, such as Preen Mulch Plus.
Under-plant trees with groundcovers. The shade and big roots beneath large trees are not suitable for growing lush grass. For an elegant look, try mass plantings of a shade-loving groundcover instead. Among the best are hostas, pachysandra, lilyturf (Liriope), barrenwort (Epimedium) and sweet woodruff (Galium).
Screen off undesirable views. Whether it's a neighbor's dilapidated shed or just a jumble of garbage cans, there are often things that spoil the view. The answer: camouflage. Upright evergreens and shrubs can work wonders, as can fencing with trellises and vines or roses.