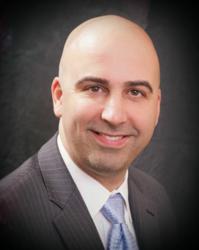 Red Bank, NJ (PRWEB) May 01, 2013
Steven Trigili, CCO of Garden State Securities, Inc. will be a featured speaker at the NRS 28th Annual Spring Compliance Conference in Ft. Lauderdale, FL. Speaking on technology solutions that withstand the tests of regulatory scrutiny, Trigili will discuss this and other timely issues faced by compliance officers today.
Steven Trigili, CAMS ©, Chief Compliance Officer of Garden State Securities, Inc., will be a guest speaker at the NRS 28th Annual Spring Compliance Conference in Fort Lauderdale, Florida from May 8th - 10th, 2013. The topic of his presentation is "Compliance Technology that Withstands Regulatory Scrutiny." Trigili will discuss the multitude of tools that can be implemented to assist firms in their compliance programs, as well as how to assess these tools on a regular and recurring basis.
Mr. Trigili is a seasoned compliance officer with over 20 years of experience in the industry. His primary function as a compliance officer is to identify, assess, advise and report on risks associated with a broker/dealer or investment advisor's compliance program. A recurring speaker at industry conferences year after year, Mr. Trigili's focus is in identifying areas of vulnerability and risk, anti-money laundering procedures, and utilizing technology to improve compliance and internal controls in the financial services sector.
Steve, a Certified Anti-Money Laundering Specialist, comes to GSS after working for years on Wall Street, where he served as CCO of another national independent broker-dealer. His role at GSS offers him the opportunity to implement change on a large scale and keep GSS technologically competitive.
Garden State Securities, Inc. (GSS) is a full service, independent broker/dealer and registered investment advisor. Founded in 1980, GSS has been providing investment banking, financial advice, and investment solutions to small businesses, corporate executives, and individual investors.