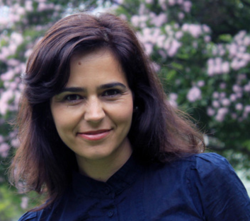 I want to remove my clients from the hustle-and-bustle of work and responsibility and focus on themselves
LOS ANGELES, Calif. (PRWEB) May 01, 2013
Los Angeles area psychotherapist Patricia O'Laughlin celebrates her second year in the hip Los Angeles eastside community of Silver Lake. Patricia O'Laughlin MFT has practiced psychotherapy and mental-health-care in the Los Angeles area for over five years, revealing that every area of Los Angels is not created equal for therapy and healing.
"I have had offices in West LA, on Sunset Boulevard and in Downtown LA and none of those areas are suitable for therapy," Patricia mentions. "Silver Lake has a sense of community and it's quiet and peaceful, the perfect place to pause and reflect on life experiences," Patricia adds.
Psychotherapy can be treated in a number of different ways. However, most practices are obligated to operate using the same standards and share similar fundaments. Most Psychotherapy practices, whether clinical or private practice, starts with making people feel safe, secure and comfortable in their surroundings.
"Typically people consider West LA and Downtown to have the best healthcare but psychotherapy is much different." Patricia says. "I want to remove my clients from the hustle-and-bustle of work and responsibility and focus on themselves for a moment."
Patricia O'Laughlin Psychotherapy will continue to focus on mental health and healing for the greater Los Angeles area for future years. The practice, originally setup to facilitate therapy for parents and art therapy, is also investing heavily on the healing process associated with anxiety and depression. "I hope to continue to positively impact the LA Eastside community by helping individuals, families, and couples feel happier and overcome any uncomfortable feelings they may have."
About Patricia O'Laughlin
Patricia O'Laughlin MFT completed a dual M.A. Degree in Marriage and Family Therapy and Art Therapy from Loyola Marymount University (LMU) in Los Angeles, California. Patricia helps people achieve balance in an often-demanding world.
Patricia is a part-time faculty member at Otis College of Art and Design, teaching art therapy. She is trained by Postpartum Support International (PSI) to treat anxiety and depression during pregnancy. Her passion for both therapy and art has also led to supervise and consult with other therapists on using art as a vehicle-of-change in practice.
Patricia O'Laughlin, licensed therapist and Art Therapist, providing EMDR and therapy to individuals, couples, teens, and adults. Silver Lake/Los Feliz, Los Angeles. therapy(at)patriciaolaughlin(dot)com or (323)761-2221. For more information please visit: