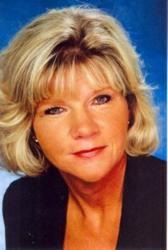 She is keenly focused on the customer and provides an unsurpassed service experience.
Somers, NY (PRWEB) May 03, 2013
Matt Rand, managing partner of Better Homes and Gardens Rand Realty announced today that award winning real estate veteran, Patti Arndt has joined the firm.
Patti brings more than 20 years of real estate experience to Better Homes and Gardens Rand Realty. Prior to joining BHG Rand Realty, she was a consistent award winner at Coldwell Banker Residential Brokerage in Somers. Patti came to Coldwell Banker in 1996 when the firm acquired McGrath Associates. Raised in Westchester, Patti started her real estate career selling and listing in Scarsdale and the southern part of the county. She subsequently moved to Putnam County and has focused on Northern Westchester, Putman and Dutchess but still has strong ties in lower Westchester.
Ms. Arndt will be an outstanding addition to our Somers Office," said Richard Mishkin, manager of Better Homes and Gardens Rand Realty's Somers office. "I have known Patti for 17 years and had the privilege of working as her manager for 13. Patti is unique in our industry; she is totally committed to her clients, she works as hard as is humanly possible, she is generous with her time and knowledge and is genuinely one of the nicest people I know". "She is keenly focused on the customer and provides an unsurpassed service experience."
In her own words, Patti has said "I am considered team player and I really enjoy what I do". This is obvious to her clients and the entire real estate community as she went on to say "…the bulk of my business is referrals from past clients and other real estate agents…"
Patti can be reached at 845-721-6398 and Patti(dot)Arndt(at)randrealty(dot)com
ABOUT BETTER HOMES AND GARDENS RAND REALTY
Better Homes and Gardens Real Estate - Rand Realty, founded in 1984, is the No. 1 real estate brokerage in the Greater Hudson Valley with 26 offices serving Westchester, Rockland, Orange, Putnam and Dutchess counties. Rand has more than 800 sales associates, as well as a commercial real estate company (Rand Commercial Services), mortgage company (Rand Mortgage), title company (Hudson Abstract Services) and insurance agency (The Hudson Group Insurance Agency). The company's Web sites are: http://www.randrealty.com, http://www.randcommercial.com, http://www.randmortgage.com, http://www.hudsonabstract.com and http://www.hudson-group.com. Rand Realty is also on Facebook and Twitter.