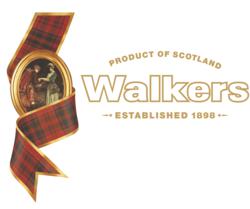 HAUPPAUGE, N.Y. (PRWEB) May 02, 2013
Walkers Shortbread, the 115-year-old, family-owned Scottish shortbread bakery, will be making several appearances as part of the "My Cuisine – Everyday Gourmet with Chef Sara Moulton" series on the popular morning show The Balancing Act® on Lifetime Television. For the first show, Celebrity Chef Sara Moulton will team up with Walkers' family member Jacqui Walker to prepare two recipes to celebrate Mother's Day. The show will air on Friday, May 3 and Friday, May 10 on Lifetime Television at 7:00 a.m. ET/PT.
"Walkers Shortbread has always captured the essence of family, as many people associate our products with holidays and special occasions," says Brand Manager of Walkers Shortbread, Inc., Lisa Sherman. "Sara Moulton's personal connection to the brand made this a natural pairing for The Balancing Act. Sara has fond memories of sharing tea and shortbread with her mother after school, which she warmly recalls on the first show."
On the show, Moulton will demonstrate how at-home chefs can use Walkers shortbread in a variety of desserts to create "everyday gourmet" solutions that bring the family back to the table for special occasions. Moulton and Jacqui Walker will create two tempting desserts, a Blueberry Tart with Vanilla Shortbread and a Chai Tea Ice Cream with Stem Ginger Shortbread.
To learn more about Walkers Shortbread's partnership with The Balancing Act and their all-natural, gourmet gifts for Mother's Day, please visit http://www.walkersus.com. All Walkers Shortbread's cookies and biscuits are baked using only the finest ingredients with no genetically modified ingredients (GMOs), artificial flavorings, colorings or additives of any kind.
###
About Walkers Shortbread
Walkers Shortbread was founded in 1898 and is the leading brand of food exported from Scotland. The family-owned company still bakes its shortbread, traditional cookies, cakes, oatcakes and puddings in the secluded village of Aberlour in the Highlands of Scotland. Walkers products contain no artificial flavorings, colorings or additives: are GMO-free: and its shortbreads, cookies and oatcakes are certified kosher OUD. For more information, please visit http://www.walkersus.com.
About The Balancing Act® on Lifetime Television
Now in its 5th year, The Balancing Act® continues to empower women in all aspects of their lives. The mission at The Balancing Act is simple - the show strives to help today's modern woman balance it all by bringing them exceptional solutions to everyday problems. Entertaining, educational and trusted by women, viewers can tune in to America's premier morning show The Balancing Act on weekday mornings at 7:00 am (ET/PT) on Lifetime television.
For additional information or to view a segment visit: http://www.thebalancingact.com