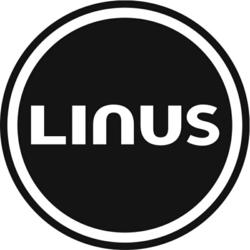 The fact that today's young people are embracing cycling as a form of transportation provides hope that the number of cyclists will increase as the years go on...
Bohemia, NY (PRWEB) May 01, 2013
On May 1, Linus Bike, a city bike designer, applauds the State University of New York College of Environmental Science and Forestry's bicycle committee and their work to strengthen the cycling culture at the institution.
According to the article, at SUNY College of Environmental Science and Forestry (SUNY-ESF), almost one in ever four students rides their bike to class, and 5 percent of faculty and staff do so as well. The Bicycle Safety Committee at SUNY-ESF works to strengthen the campus' existing bike culture with a focus on making safer the campus areas that are frequented by cyclists.
"Current efforts to make campus safer for cyclists include fighting policies that limit cyclists' access to sidewalks around ESF's campus," said Melissa Fierke, a committee chair.
The committee is open to ESF and Syracuse University faculty, staff, students and local community members. In the future, Fierke said the committee plans to "organize bike safety events at student orientations, remove the curb by Illick Hall that makes it difficult to access ESF by bike, work to create safer intersections and create a website that educates students about careful biking practices."
China Reevers, representative for Linus Bike, a city bike designer, is happy to see the younger generation of adults take initiative. "Young collegiate students are the future of tomorrow. The fact that today's young people are embracing cycling as a form of transportation provides hope that the number of cyclists will increase as the years go on. It will lead to a much healthier environment – and healthier people."
Linus Bike is a California-based bicycle manufacturer that specializes in creating vintage style city bikes and commuter bikes. Not simply a bicycle company, Linus Bike sells a complete line of accessories for the environmentally conscious and for those who have a fondness for European style bicycles and the great tradition of European cycling.
#####