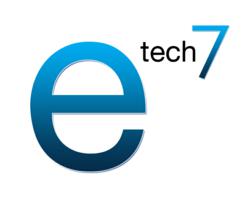 New York, NY (PRWEB) May 20, 2013
Relevance remains an ongoing issue for any company, but especially for managed IT support companies and services. In many ways, the issue of relevance in IT is truly a dual-sided one: on the one hand, seeing as how information technology has integrated itself into nearly every aspect of modern business and society, as well as seeing how technology is constantly evolving, in a sense IT will always be relevant. But, at the same time, because technology is constantly becoming obsolete in favor of more technically advanced solutions, IT services must continually struggle to keep up with the evolving trends.
How, then, can an IT service hope to gather enough revenue to be able to afford keeping up with technology and the training needed to operate it while still making their services affordable to companies? The answer lies in the outsourcing billing scheme.
"There are definitive advantages to having a dedicated IT department in house" says Etech 7 CEO Emil Isanov, "but problems arise when it comes to cost. Say a company needs to expand their wireless network around the office: in order to facilitate this, someone in accounting has to draft up a budget for new routers, send it to IT, have IT place an order through a third party company, wait several days for the routers to come, and then have IT set them up at a time that's convenient for other office employees, which either means having IT coordinate with up to three other departments or having them do maintenance work on a weekend, which means paying for overtime."
The traditional IT model, according to Mr. Isanov, no longer works in today's business world.
"All that back and forth communication only serves to waste office hours, which means lost productivity, and thus lost revenue. And that's not including any miscommunications that might occur. But by outsourcing to another IT company, rather than hiring services in house, communication can be limited to the IT company (such as Etech 7) and the client, leading to less misunderstanding as well as less time expended. But more than this, outsourcing has two other major advantages: as an outsourced company, we, for example, can charge more per hour than some of the minimum wage IT workers out there, meaning that our employees make more than they would per job than if they were otherwise working for one company, as opposed to several clientele. But, at the same time, because the hiring client need only hire us selectively for certain jobs, in the long run they're less likely to expend as much money annually as they would hiring a full IT staff. The result is increases revenue for everyone, increased productivity, and ultimately more successful companies on both ends."
About the Company:
ETech 7 is a technology services leader offering managed IT services, IT outsourcing, backup and disaster recovery solution. Please visit ETech7.com or contact (212) 997-1202 for more information.