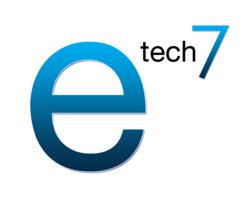 New York, NY (PRWEB) May 22, 2013
Backing up business data in the modern age has never been easier since the invention of automated data backup software. However, with automation comes simplicity; while simply backing up an entire file directory automatically and updating that directory as new data is added might be sufficient for most companies, what about companies that require multiple sets of data from different dates? Can such a feat be accomplished with automated software?
"There are, admittedly, automated softwares that can accomplish what we term 'progressive backup,' " claims Etech 7 CEO Emil Isanov, "but these aren't perfect. Time Machine, an Apple piece of software, offers such a service, but it relies on making a comprehensive backup of all existing data on a hard drive or server and then incremental ones of any new data added. While this is great in terms of saving drive space, if any of these incremental backups become corrupted or fail part way through, the result is an entirely unusable backup."
The solution, according to Mr. Isanov, lies in multiple complete backups.
"What we, as an IT support company in NYC, can do for our clients that software can't is we can make multiple complete copies of a machine's drive through remote management software, over a period of dates, so that if at any point part of a backup fails, the majority of the data is still recoverable. This means that a company has the guarantee that they can view the state of their business data on any given date at any given time, and they have the advantage of having live personnel to compare different sets of data to look over any major differences or discrepancies between data on one date versus another; something like this can be crucial if business data undergoes constant changes, such as in the advertising or economics industry. Now, the only drawback to this setup is that it takes up much more space on the remote hard drive, something that would be a major concern if a company was doing all of their backups themselves, automatically, without supervision, onto one of their own drives. But, since they hire our services, such a concern becomes our concern, not theirs. That's just one of the things that makes Etech 7 server backup the best server backup in the business."
About the Company:
ETech 7 is a technology services leader offering managed IT services, IT outsourcing, backup and disaster recovery solution. Please visit ETech7.com or contact 212-997-1202 for more information.