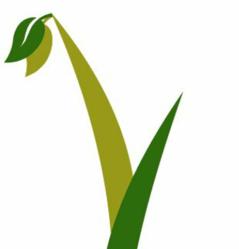 Crowdfunding has the potential to both disrupt and augment an industry ripe for change.
San Francisco, CA (PRWEB) May 03, 2013
Early Growth Financial Services, (EGFS), an accounting and financial services firm that specializes in providing outsourced support to early-stage companies, is announcing that they have recently added to their growing client list such niche crowdfunding companies as Indiegogo and successfully crowdfunded companies such as OUYA.
"In addition to signing on these most recent crowdfunded clients, everyday I'm meeting with new potential clients who have received their first rounds of funding and now require financial expertise to help manage these new funds," said David Ehrenberg, CEO of EGFS. "More and more of these companies are funded by crowdsourcing. One great example of the power of crowdfunding is our new client OUYA, an Android-powered gaming console, which achieved massive levels of success with their Kickstarter campaign, raising $8.5 million. This isn't something you would have seen back in 2008 when I first started EGFS. Now the capital is flowing directly to companies that need and deserve funding."
According to Scott Jordan, of S. Jordan & Associates (SJA), a life sciences investment banking and business development consultancy, "Crowdfunding works by democratizing the flow of capital to promising start-ups; meaning investors of means (accredited investors) have the opportunity to participate in an asset class that was previously limited, and have the opportunity to diversify their holdings in this asset class as part of their overall asset allocation to minimize risk."
Where crowdfunding has really taken off is within niche markets, as EGFS can attest. Says Ehrenberg, "We're definitely seeing more niche crowdfunding companies. EGFS is proud to announce our support of Indiegogo, the leading international crowdfunding platform, which has successfully helped entrepreneurs raise millions of dollars for thousands of campaigns worldwide. And I'm meeting with more niche crowdfunding companies every day who have been inspired to take crowdfunding to the next level within their sector."
Health Tech Hatch is one such niche crowdfunding company that proves there is a real opportunity in targeted crowdfunding platforms. Pat Salber, Founder and CEO of Health Tech Hatch, believes that there is an important "role for specialized sites, like Health Tech Hatch, that focus on one sector" (in their case, early-stage innovations in health care) because they "know the industry, can better evaluate the prospects of an innovation, and have a large network of industry connections."
As EGFS continues to sign-on clients who've benefited from crowdfunding, in Ehrenberg's opinion, we've only just begun to see the power of crowdfunding. "I believe we will continue to see innovation within this movement," says Ehrenberg. "Crowdfunding is putting the power in the hands of the people and helping to launch companies that may not have traditionally received funding. It's an exciting time for entrepreneurs and an exciting time for EGFS. Professional services are the beneficiaries of the crowdfunding movement as much as the funded companies themselves."
About EGFS
Early Growth Financial Services has extensive experience working with companies at all stages of development, providing essential financial services so that companies can keep their internal resources focused on their business. EGFS offers a complete suite of services from high-level financial strategy to day-to-day finance, accounting, and administration that can easily be outsourced without impacting business operations. Headquartered in the Bay Area, EGFS also has operations in LA, San Diego, Seattle, and New York City. Customers include Formspring, Rocketspace, and OpenERP, as well as over 160 small and mid-sized businesses around the United States. For more information, visit http://www.earlygrowthfinancialservices.com and follow @EarlyGrowthFS