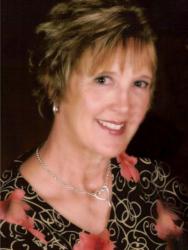 God has now directed me to answer the question, 'How did you survive?'
Nocona, TX (PRWEB) May 02, 2013
Compelled to share her own heart wrenching life story, Janice Anderson has been led to become a uniquely qualified author, public speaker and evangelist, recently releasing her inspirational book,"God, Help Me!" Janice will be the guest of the Nazarene Church in Nocona, Texas on Saturday, May4th at 5 pm for their Annual Women's Conference. During the worship service, Janice will share her testimony, then the attendees will be treated to a free dinner.
In 1986, Janice Anderson suffered one of the most devastating losses imaginable when a car accident caused by a drunk driver in southeastern Oklahoma took the lives of her two young children and husband, Larry Hill, then the Athletic Director at Petrolia High School. Trapped in the wreckage alongside her family on that hot July afternoon, Janice cried out to God before losing consciousness.
Janice says, "Over twenty-five years after the loss of my family, God has now directed me to answer everyone's question, 'How did you survive?' The intent in passing on my story is not to provide a quick or painless solution to those experiencing loss or difficult times, but to point the way to a lifelong journey of growth in God's love. I certainly do not claim to have all the answers, nor will I say the passage will be effortless, but hopefully the answers I can provide will both comfort and inspire."
Tragedy can be in many different areas of one's life. It can be manifested as a death, divorce, financial stress or a major illness. Focusing on the positive during and after a tragedy, one finds themselves needing help releasing anger and pain. Whatever the life circumstance, Janice's story relates not only her testimony but an assurance of God's patience, love and awesome power.
Church of the Nazarene is located at 300 East Elm Street, Nocona, Texas. The Women's Conference and meal are free to all ladies. Janice's book, "God, Help Me!" will be available for sale at the event. The book is also available for purchase in hardback and paperback at amazon.com and is available for download in Kindkle, Nook, the iTunes store and other major ebook sites.
For additional information or to discuss speaking opportunities, contact Janice Anderson at 940-867-3063 or email JaniceAndersonBooks@yahoo.com.