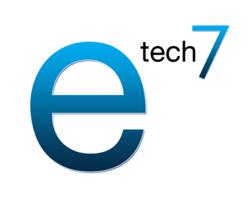 New York, NY (PRWEB) May 24, 2013
In an ideal world, information technology would always function correctly, always perform exactly the job that the client wanted, and never, ever fail. But, unfortunately, such failures of technology do occur in the real world; such is the purpose of backups and redundant systems to recover from this. But what happens in the rare scenario when a company's backups fail or, worse, when a company never sets up appropriate backup systems in the first place?
"Backup is a necessity" says Emil Isanov, CEO of Etech 7. "As the CEO of an IT support company in New York, I cannot stress this enough. But sometimes companies simply don't back up their data, and either through a random hardware failure or by the means of a malicious attack from hackers, that data gets destroyed. Now in most cases, such a disaster can be the death of a company—all the client data has to be manually built up again, claims have to be filed, and in many cases investors might pull out. Even assuming a company has the resources to build up their database again with one hundred percent accuracy (however unlikely that might be), the sheer time investment, not counting the funds required, can cause a company to go bankrupt before they even get back to business."
But, says Mr. Isanov, all hope is not necessarily lost.
"Provided a company has made a backup at least once, we, as an outsourced IT company, can begin rebuilding their database through bare metal disaster recovery. But, assuming no backups were ever made, we still have some power to help companies through our hard drive recovery services. Now while statistically this is effective less than half the time, if a company has sever drives with discrete pieces of data, the odds go up tremendously that Etech 7 can make a significant impact in restoring their database to full running standards. This is just one of the many services we provide."
About the Company:
ETech 7 is a technology services leader offering managed IT services, IT outsourcing, backup and disaster recovery solution. Please visit ETech7.com or contact (212) 997-1202 for more information.