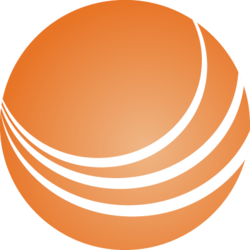 We are very pleased to have been given the opportunity to establish an integral part of BroadConnect's network architecture and communications capabilities in the Winnipeg area
Toronto, ON (PRWEB) May 08, 2013
BroadConnect Telecom, the leading provider of hosted VoIP, Voice, Video, Data and IT Security solutions in the nation, paved the way for next generation technology today when they announced the opening of their newest field sales office in Winnipeg. Opened as part of the organizations widely expanding Ethernet over Copper (EoC) network, which currently boasts about a dozen central offices, BroadConnect made the decision to open its newest office in efforts to deliver greater access to their enterprise-grade Voice, Video, Data and IT Security solutions to businesses around the nation.
"We are very pleased to have been given the opportunity to establish an integral part of BroadConnect's network architecture and communications capabilities in the Winnipeg area," said Jason Stephen Ali, Social Media Director of BroadConnect Telecom. "With the construction of this field sales office, our knowledgeable sales team presents superior access to our revolutionary communications and cloud-based solutions to businesses in this rapidly evolving region."
In order to meet enterprise and small business demands across the nation, BroadConnect offers a robust portfolio of hosted Voice, Video, Data and IT solutions. Regardless of how many locations a business has or how dispersed their employees are, BroadConnect can offer a flexible, cost efficient solution for businesses hoping to migrate to the cloud.
BroadConnect Telecom boasts one of the largest Ethernet over Copper (EoC) network across Canada and is committed to continue investing in this network in an effort to provide Canadian businesses with faster and more cost efficient broadband access. Alongside the Winnipeg office, BroadConnect currently offers EoC solutions throughout North America.
About BroadConnect Telecom
At BroadConnect, we operate our own North America wide private voice and data network. This allows us to control the first and last mile of service, meaning crystal clear voice calls that are securely delivered and are always prioritized over data communications. Our goal is to exceed established performance standards while offering our customers innovative communication solutions coupled with the highest personal service. Please visit http://www.broadconnect.ca/ and http://www.broadconnectusa.com/ for more information.