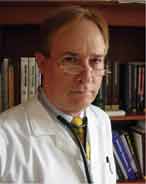 Louisville, Kentucky (PRWEB) May 01, 2013
In a recent episode of Carl Lanore's Super Human Radio Show, Mr. Lanore interviewed Dr. Tom Levy on the different aspects of the Myers' Cocktail. The Myers' Cocktail is presently being used by many naturopathic physicians for the treatment of health conditions like Fibromyalgia, Asthma, cardiovascular diseases, migraine headaches, fatigue, depression and many others. Explaining the reason behind a Myers' Cocktail's popularity as a therapeutic aid, Dr. Levy said, "All diseases are mediated by increased oxidative stress in a particular part of the body. Magnesium, vitamin B, and vitamin C are basically antioxidant nutrients. So, you can see a positive systematic effect by using just about any combination of properly dosed vitamins, minerals, and vitamin C."
During the interview, Dr. Levy mentioned that the real magic of The Myers' Cocktail lies in its high concentration of vitamin C. However, he also pointed out that taking supplements above what is received through the diet can have adverse effects on the human health. Another downside of the Myers' Cocktail as revealed during the discussion is its exorbitant cost. The price of a Myers' Cocktail ranges between $150 and $220, and most patients require one to two every week. Its intravenous mode of nutrient delivery is also less effective compared to liposomal technology.
In order to find a more cost efficient alternative to the Myer's Cocktail, Carl Lanore asked Dr. Levy about his stand on Altrient's liposomal encapsulated vitamin C and B complex with Magnesium (Altrient® C and Altrient® ME™). He asked, "Would it be fair to say that the Altrient combination of vitamin C and B complex could actually do a great deal of the job and perhaps even better because it is liposomal instead of infused?" Dr. Levy completely agreed with Carl because liposomal technology is far more efficient than intravenous in terms of delivering nutrients directly into the cells; an added benefit is that Altrient® products have a much lower price.
Towards the show's conclusion, Carl informed the audience that a combination of Altrient® C and Altrient® ME™ is now available as the "Altrient Cocktail". Most importantly, the cost of the Altrient Cocktail for an entire month is less than even half the price of a single Myers' Cocktail.
Through the keenly followed Super Human Radio Show, Carl Lanore helps his audience fight different types of diseases using workouts and health supplements. His latest show will help them try out a less expensive and more efficient alternative to The Myers' Cocktail.
Those wanting to hear the interview in it's entirety you can use this link.
About Altrient®, Inc.: Altrient, a part of the parent company Livon Labs formed in 2002, is a trusted name in the health and fitness market offering top rated Altrient® C and Altrient® ME™ supplements. The parent company, LivOn Labs, has the distinction of being the first ever company to bring liposome delivery technology in the manufacturing of nutrient supplements. LivOn Labs' proprietary dosing system, LED, efficiently protects nutrient formulas and ensures delivery of nutrients throughout the body.