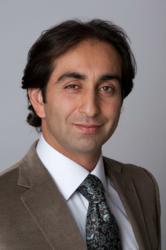 This is truly an incredible opportunity to not only help others, but to open your eyes to the different conditions and issues with access to care that others face.
Beverly Hills, CA (PRWEB) May 06, 2013
As part of a medical mission with HELPS International, Dr. Babak Larian (an ENT specialist), Dr. Gary Hoffman (a colorectal surgeon), Dr. Leo Treyzon (a gastroenterologist), Dr. Calvin Johnson and Dr. Darren Filsinger (both anesthesiologists) will embark on a weeklong medical service trip to help an underprivileged population of over 1,500 in Guatemala with their medical needs.
This is not a new endeavor but instead an annual charity trip for these La Peer doctors commit to each year. This will be the first time Dr. Leo Treyzon joins his colleagues, but he is no less dedicated to the mission of this trip.
"I'm very excited to be able to help underprivileged people with state-of-the-art techniques," said Dr. Treyzon. "It is refreshing to be able to practice medicine in a different environment than I am used to and also fulfilling to give to a population that needs this level of care."
The goal of the medical mission is to alleviate medical problems in one of Guatemala's rural indigenous areas. Guatemala is one of the poorest countries in the Western Hemisphere, with just two major cities and many isolated communities. The country has a very poor health care delivery system, particularly in the more rural areas.
By providing United States hospital standard healthcare from highly trained physicians, many Guatemalans that would not have access to a doctor and medical attention under normal circumstances instead received complimentary life changing medical care.
During their stay in Guatemala, these La Peer doctors will face long days of surgeries but also gain a sense of satisfaction from helping those in need of quality care. Dr. Babak Larian has traveled to Guatemala many times to provide this medical treatment and plans to continue doing so in the future.
"This is truly an incredible opportunity to not only help others, but to open your eyes to the different conditions and issues with access to care that others face," said Dr. Larian. "It makes you appreciate of the level of medical care you are fortunate to enjoy."
Upon returning to the States, these doctors plan on sharing their experiences and knowledge with their peers and colleagues. This will hopefully encourage other doctors - just as it once did for Dr. Treyzon - to give of their time to help populations where medical care is less accessible.
La Peer Health Systems is an outpatient surgery center in Beverly Hills, founded by doctors and focused on providing excellent patient care alongside the most cutting-edge medical treatments available. With 47 world-renowned physicians in 13 specialties, comprehensive medical treatment is offered that takes patients from consultation to diagnosis, treatment, surgery, and ultimately aftercare. The 13 medical departments include orthopedics & sports medicine, gastroenterology, head & neck surgery, colorectal & general surgery, podiatry, ophthalmology, pain management, plastics & reconstructive surgery, gynecology, spine surgery, interventional cardiology, bariatric surgery, and anesthesiology. Unlike large hospitals, La Peer's unique structure offers extremely personal care in a safe and controlled environment.
To learn more about La Peer Health Systems, visit http://www.lapeerhealth.com.