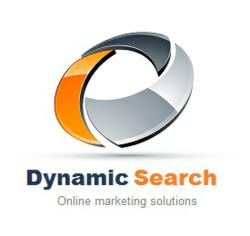 Phoenix, AZ (PRWEB) May 02, 2013
Dynamic Search has announced the release of their new and updated blog. Their writers have been busy at the keyboard putting together high quality, up-to-date articles about online marketing tips, tricks and news.
The blog contains new and important information on web marketing. Dynamic Search has created a valuable resource with the top topics; their blog contains significant and interesting posts about the industry, simplifying the technicalities of many web marketing strategies and serving contributing posts.
Dynamic Search takes pride in the high quality of their blog posts; each post is rich with in-depth research to inform the reader and solve problems that companies frequently face in their online marketing endeavors. Dynamic Search always takes an educational approach with their clients, and their blog reflects this mentality. Asher Elran, CEO of Dynamic Search, said, "An active and involved business owner is one of the keys to a successful web marketing campaign. Dynamic Search commit to providing relevant and necessary information to help clients not just achieve their marketing goals but grow and get familiar with the tools they will be using as long as their business exists."
It can be so difficult to keep up with the current trends, news and updates in online marketing. Social media moves at the speed of light, Google can wreck SEO efforts faster than one can refresh analytics page and the PPC budget could shoot through the roof if one aren't careful. It pays to stay on top, literally, so it is important to have resources to count on and professionals to consult with on a regular basis, or if a crisis arises.
The blog posts seem and feel different. Each title is picked carefully and the writing is laser-focused on what matters. Illustrations, screenshots, and other visual elements will help quickly understand and grasp the concepts. Dynamic Search doesn't claim to be the best web marketing blog out there, but they are definitely one of the fastest growing today, serving their readers with high quality content.
If you've ever wondered about the best ways to leverage social media, how to recover from a Google algorithm update, tools to analyze website's performance, or any other online marketing topic, Dynamic Search's blog can help. Their team work hard to ensure that proper research is put into every single blog post so that the information provided can help webmasters and business owners to solve their common web marketing problems.
Some of the topics on the blog are case studies, Google algorithm, PPC, social media, and SEO. Dynamic Search has established their strong team of creative and dedicated writers to bring the reader valuable news and assistance on a silver platter. Enjoy.