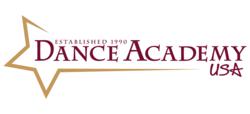 The very first show was at Mt. View Center of the Performing Arts and it went off nearly without a hitch, until we realized that we forgot to coordinate who was going to run the music!
San Jose, CA (PRWEB) May 01, 2013
Dance Academy USA (DAU) was founded in 1990 in a small 1 room studio with 43 students, no mirrors or dance floor and a boom box. Within 5 months, the business grew to over 200 students. Joyce Aranda, who is still a teacher at DAU after 23 years, remembers back to those early days. "In approximately March 1991, Jane and I were talking after class one day about recital. And, for those who are unfamiliar with the process, a good show will take at least 18 months to plan. For instance, we are already planning for the 2014 show."
She continued, "Once we realized we had enough students to have a show, there was never any question that we were going to do it. Ms Jane said, we are doing it! That was that! We had about 3 months to plan. The very first show was at Mt. View Center of the Performing Arts and it went off nearly without a hitch, until we realized that we forgot to coordinate who was going to run the music, it was rather funny really, one of Jane's close friends jumped in - and – on with the show!"
Over a 23 year period, Jane Carter has produced and directed approximately 90 shows. "At this point, it's 100% about the team, I really mean that", says Jane Carter. "And when I say team, I include the staff, students and parents, because the parents have been around so long now that they just know what to do and shepherd newer parents on what to do as well. Recital is truly one of my favorite times of the year". Dance Academy USA will be producing five shows this year on June 15th and 16th at the San Jose Center for the Performing Arts.
Frank Sahlein was recently asked about the upcoming shows, as well as his experience with Ms. Jane and Dance Academy USA. "As the founder and CEO of 3rd Level Consulting, the world's most widely-known firm in the Children's Activity Center industry, I am confident in stating that Ms. Jane Carter and Dance Academy USA stand at the front of the class as a business. Our company is passionate about seeing this industry mature and grow, and so it is inspiring to see the quality of people that are involved with Dance Academy USA, and specifically, Jane Carter. Jane is truly among the top tier in the USA market". Frank Sahlein, CEO, 3rd Level Consulting.
Tickets for this year's recital can be purchased by calling (408) 792-4111, or online at: http://ev6.evenue.net/cgi-bin/ncommerce3/SEGetEventList?groupCode=DA&linkID=amtsj&shopperContext=&caller=&appCode.
Dance Academy USA is the largest dance studio in Northern California and has served the San Jose area dance community for over twenty years. DAU is a Bay Area Green Business which offers classes in tap, ballet, jazz, contemporary, lyrical, Zumba, hip hop and breakdancing. DAU is also known for their award winning competition team which is Nationally Ranked. To learn more about Dance Academy, please visit their website at DanceAcademyUSA.com. You can also contact DAU by phone at (408) 257-3211 or by email at OfficeTeam(at)DanceAcademyUSA(dot)com.
About the company: Dance Academy USA was founded in 1990 by James R. and Jane R. Carter. The business has since expanded in size, becoming the largest dance studio in Northern California with a staff with over 50 employees. Jane Carter is a graduate of San Jose State University with a degree in Human Performance and Fitness and a minor in Nutrition and Food Science. While at San Jose State University, Jane was a member of Spartan Spectrum Dance Team. While in college she was also selected as the Dole Corporation "Ambassador" which allowed her to teach dance in Japan. Additionally, Jane is a former dancer for the Golden State Warriors and a professional cheerleader for the San Francisco 49ers.