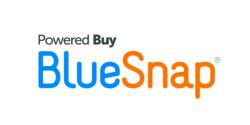 New Orleans, LA (PRWEB) May 01, 2013
BlueSnap CEO Ralph Dangelmaier will address the attendees at the Electronic Transaction Association (ETA) Conference at the New Orleans Convention Center on Wednesday, May 1, 2013 at 10:45 a.m. - 12:00 p.m. ET. Ralph will discuss the role global expansion has played within payment facilitation and how BlueSnap has effectively leveraged it in today's competitive payment processing landscape.
"I am honored to be speaking at the Electronic Transaction Association Annual meeting. We applaud this year's focus – The Future of Payments is Here," said Ralph Dangelmaier, CEO of BlueSnap. "The subject of aggregation is a central point of industry discussion of eCommerce growth right now and not appropriate for all ISO's. It can be a minefield. We're happy to be a part of the conversation and anticipate a lively and interesting dialogue."
About the speaker
At BlueSnap, Ralph has focused his experience on providing merchants the most comprehensive eCommerce and payment processing platform available, helping to convert more shoppers to buyers, worldwide. A payment-processing veteran, with over 25 years of industry experience, he brings a unique perspective and wealth of knowledge on creating products for retailers, processors, and financial institutions, and has a proven track record of growing companies both organically and through M&A activity. Under his stewardship, companies have successfully capitalized on the rapid growth in commerce to increase their revenue and stock value. Please see the full bio here: http://www2.electran.org/am13/speaker-ralph-dangelmaier/.
About BlueSnap
BlueSnap™ is a comprehensive global buying platform that fuels growth for companies serving digital, physical and mobile markets. A single dynamic platform, BlueSnap helps businesses grow faster through a configurable and flexible approach to eCommerce, Payment Processing, eMarketing and Subscription billing. Businesses can simply integrate BlueSnap's innovative and powerful BuyNow capability solutions anywhere onto their web sites supporting any merchant buying model. BlueSnap's global network securely supports over 5,000 online businesses in 180 countries in multiple languages, currencies, payment methods and devices. Learn more at http://www.bluesnap.com.
BlueSnap logo is the trademark of BlueSnap, Inc. All other trademarks are the property of their respective holders.