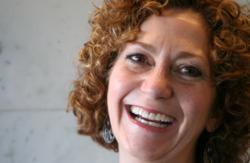 Jennifer is leading the charge to build an exceptional workplace for our most important asset, our people
Itasca, IL (PRWEB) May 01, 2013
LaunchPoint, a provider of cloud-based healthcare analytic solutions and services, today announced that Jennifer Fields has joined the Company as Vice President of People Programs.
Fields brings more than 20 years of staffing and human resources experience to LaunchPoint. In this newly-created role, Fields leads all staffing, recruiting, human resources, training and corporate culture initiatives.
"Since joining in January, Jennifer already has made significant contributions to LaunchPoint by initiating a new corporate culture program, and refining our recruiting, new employee on-boarding and staffing procedures," said Terrence Ryan, CEO of LaunchPoint. "Jennifer brings extensive experience that is critically important as our company continues to grow. She's leading the charge to build an exceptional workplace for our most important asset, our people."
Previously, Fields served as Resource Deployment Manager for HP Information Management & Analytics. Prior to that, Fields worked for Knightsbridge Solutions in various capacities, including Director of Staffing, Director of HR and Office Manager.
About LaunchPoint
LaunchPoint provides information-centric enterprise services and solutions for healthcare organizations, specializing in the powerful blend of information management, analytics and cloud computing. Corporate divisions Ajilitee and Discovery Health Partners deliver highly flexible, scalable and cost-efficient solutions that enable customers to innovate with information and advance their competitive position. More information is available at http://www.launchpointcorporation.com, http://www.ajilitee.com and http://www.discoveryhealthpartners.com.
# # #