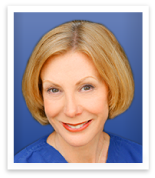 It's extremely important to remember that no low price can make up for experience and technology. You only get one set of eyes, and they must be taken care of properly."
Houston, TX (PRWEB) May 02, 2013
For Houston LASIK surgeon Dr. Mary Green, there are several essential factors she asks her patients to look for when attempting to choose the right refractive surgeon to take care of their vision needs. "It's easy to get caught up in the price wars and flashy prizes some eye care centers will give out," says Dr. Green. "However, it's extremely important to remember that no low price can make up for experience and technology. You only get one set of eyes, and they must be taken care of properly."
According to Dr. Green, there is a process that should be followed correctly before one even gets to prices and surgery dates. Every patient should expect to have a consultation with the doctor where all questions can and should be answered directly and truthfully. Patients should also realize that not everyone is a candidate for LASIK and that proper preoperative testing should be conducted concerning cornea thickness, 3D retinal imaging, among other tests. If you are not a fit for LASIK, you may be a candidate for another type of vision correction surgery like PRK.
Dr. Green goes on to suggest that the patient look for a surgeon who will be involved in every step of the process, especially the postoperative care.
"The surgeon needs to act as if your eyes are their eyes try and look through them as you would," says Dr. Green. "Choose a LASIK surgeon who will not only be there to answer questions and get you in the door, but will open the door for you again and again as you come back to be re-examined. Choose a surgeon who is not about the bottom line, but about opening up you're world to the gift of clear sight."
About Eye Excellence: Eye Excellence is committed to serving the Houston, TX area with excellence in eye care, eyewear, continuing education, and the best technology. In keeping with the highest quality of patient care, the staff consists of licensed professionals, including ophthalmologists (M.D.s), therapeutic optometrists (O.D.s), ophthalmic technicians, and opticians. The doctors of Eye Excellence strive to combine cutting edge technology with old-fashioned caring.
Contact Information:
Medical Center
6624 Fannin, Suite 2105
Houston, TX 77030
PHONE: 713-791-9494
WEBSITE: http://eyeexcellence.com/index.html
FACEBOOK: http://www.facebook.com/EyeExcellence