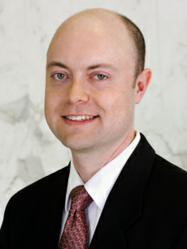 It is an honor to work with such highly trained surgeons here at La Peer.
Beverly Hills, CA (PRWEB) May 01, 2013
La Peer Health Systems takes pride in announcing that it has expanded its surgical team to include Aaron Savar, MD. A board-certified Ophthalmologist, Dr. Savar specializes in plastic, reconstructive and cosmetic surgery of the eyelids, eye socket, midface and lacrimal system. He is also a highly respected cataract surgeon.
"We are excited to have Dr. Savar as part of our team of doctors," said Dr. Babak Azizzadeh, a Los Angeles plastic surgeon as well as Managing Director at La Peer Health Systems. "He has an impressive background, a valuable skill set, and a high level of concern for his patients and their care. He will contribute tremendously to the community here at La Peer."
As of February 1, 2013, Dr. Savar became a part of one of the premier surgery centers in the Los Angeles and Beverly Hills area. He hails from a multi-generational surgical family, as his father and brother are also ophthalmic plastic surgeons at La Peer.
"It is an honor to work with such highly trained surgeons here at La Peer," Dr. Savar said. "I had become acquainted with the high quality care here from my father, but to see it first hand and to be a part of this team of doctors is a tremendous opportunity."
While continuing his family legacy, Dr. Savar has an impressive background that makes him a vital addition to the La Peer surgical staff.
Aaron Savar, MD is board-certified by the American Board of Ophthalmology and a licensed physician and surgeon in the State of California. Dr. Savar has received numerous awards for his research and doctoral training, and published works in peer-reviewed journals and numerous book chapters. He is an Associate Editor for the Digital Journal of Ophthalmology and is an expert peer reviewer for The American Journal of Ophthalmology, JAMA Ophthalmology, Ophthalmic Plastic and Reconstructive Surgery, and more.
After completing his undergraduate education at the University of California, Berkeley, Dr. Savar completed his medical degree at Boston University, a surgical internship at the UCLA School of Medicine, an Ophthalmology Residency at the Massachusetts Eye and Ear Infirmary/Harvard Medical School, and an Ophthalmic Plastic and Reconstructive Surgery Fellowship at the University of Texas, M.D. Anderson Cancer Center. He works in a private practice along with his father and brother.
La Peer Health Systems is an outpatient surgery center in Beverly Hills, founded by doctors and focused on providing excellent patient care alongside the most cutting-edge medical treatments available. With 47 world-renowned physicians in 13 specialties, comprehensive medical treatment is offered that takes patients from consultation to diagnosis, treatment, surgery, and ultimately beautiful surgical results. The 13 medical departments include orthopedics & sports medicine, gastroenterology, head & neck surgery, colorectal & general surgery, podiatry, ophthalmology, pain management, plastics & reconstructive surgery, gynecology, spine surgery, interventional cardiology, bariatric surgery, and anesthesiology. Unlike large hospitals, La Peer's unique structure offers extremely personal care in a safe and controlled environment.
To learn more about La Peer Health Systems, visit http://www.lapeerhealth.com.