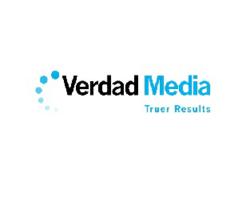 hartford, ct (PRWEB) May 01, 2013
Search engine optimization, more commonly known as SEO, is a must for any web-based business. However, not every SEO technique is relevant or useful for every type of site. At Verdad Media, experienced marketing and Internet experts have already been crafting unique SEO strategies for a broad spectrum of online businesses. Today, Verdad Media is announcing their expansion into the realm of eCommerce SEO.
The most important goal for any eCommerce site is to make sales. But sales can only happen when high quality traffic is coming in. Taking advantage of Verdad Media's eCommerce SEO tools will mean a marked increase in high quality leads as well as enhanced brand exposure and an improved ROI.
Verdad Media is able to offer these specialized services because of the proprietary technology that they have worked so hard to perfect. "With an eCommerce site, it is not just the traffic numbers that are important," says Verdad Media Chief Search Analyst Jake Burgess, "it is the quality of those visitors. Our eCommerce SEO tools bring in high quality traffic that converts."
In implementing their eCommerce solutions, Verdad Media employs Anti-Pattern Matching Technology and AI Link Guardian, both of which were developed in-house for exclusive use of Verdad Media clients. These tools ensure that the SEO successes generated on Verdad client sites cannot be copied by competitors, making these strategies all the more valuable.
As an added incentive, Verdad offers useful training advice on many aspects of SEO that can help eCommerce sites to improve their traffic with a few simple strategies. Many of these tips and tricks are included in the free Verdad Media eCommerce SEO guide that is available on the firm's site.
Many internet marketing firms offer "one size fits all" SEO strategies. With their specially tailored eCommerce solutions, Verdad Media aims to ensure every client gets the best possible results for their SEO investment.
ABOUT VERDAD MEDIA: Verdad Media, LLC is a full service Internet marketing firm that prides itself on efficient results and excellent customer support. Find out more about their services at http://www.verdadmedia.com.