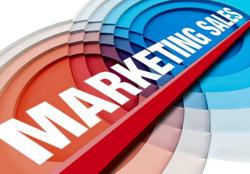 It's time to get Sales and Marketing to collaborate on content.
Chicago, Il (PRWEB) May 10, 2013
When it comes to a sales organization's bottom line, business owners and executives know that separating marketing from sales can lead to skewed results. An integrated bottom line is where monthly content initiatives and result metrics are shared between Sales and Marketing. At CMS Expo, online marketing guru, Avery Cohen, will unveil the process required to meld Sales and Marketing's goals into an integrated bottom line.
"Marketers are asked to deliver more high-quality leads, at a lower cost per lead, without acknowledging that there is an integrated bottom line. Increasing costs of new customers can be an indicator that we aren't getting the right messaging to the right people at the right time," says Avery Cohen, founder of Metrist Partners.
Often, there are disconnects between what the sales team is saying (and learning) in the field and the problems and real needs faced by our customers and prospects as well as the messaging our marketers are pushing out through our content marketing initiatives.
"It's time to get Sales and Marketing to collaborate on content. Marketing can support the sales team by providing topical content on a monthly basis. This gives the sales team a relevant perspective to share with prospects and their client network," says Cohen in the CMS Expo blog post on the subject.
Marketers report that their biggest concern is that they can't create enough content. One of the best sources of content is our Sales team. They are out in the field hearing about the problems faced by customers. They may (or may not) be aware of what kinds of introductions lead to initial meetings, and what's different between the first meeting and the second meeting.
As technical levels of B2B sales increase, customers are doing more research online. Prospects may get through as much as 70% of the sales process before they meet with a vendor. More people are getting involved in the decision process, too, and they may have different perspectives on the problem and the solution being considered. Accordingly, marketing communications are more critical than ever to support B2B sales success.
One of the factors leading to better collaboration between Sales and Marketing is the introduction of an integrated bottom line. Where managers and teams are accountable not just to a marketing funnel and a sales funnel, but where monthly content initiatives – and result metrics – are shared between Sales and Marketing. This approach generates accountability between teams.
They must work together to gain not only more "high quality" leads, but more second meetings and faster close cycles.
At CMS Expo, Cohen will lead a panel discussion focusing on the new developments in CMS technology, Marketing Management, and Sales Best Practices that lead to better collaboration and higher revenue by creating an integrated bottom line. Everyone in the organization contributes, and our customers win.
To weigh in on this discussion, we invite you to attend Avery Cohen's Panel discussion: Content Marketing & Sales For Maximum ROI at CMS Expo 2013. To register, please visit: http://www.CMSExpo.net.