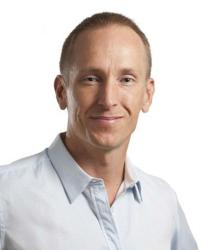 The driving force that will take your website from lukewarm to rapid fire is its keen use of call-to-actions.
(PRWEB) May 27, 2013
It's a known fact that people spend less time reading web pages than they do printed publications. That's because attentions spans are shorter on the web. And with such a proliferation of web pages to choose from these days, how do you make sure your site stands out enough to not just grab the attention of the next web browser that comes along, but keeps him focused enough to stay?
It's not easy, admits leading Australian Business Coach Casey Gollan, but it's not impossible either, not if you follow the tips he's outlined in his latest news update Eight Ways to Improve your Website Call To Action.
"The driving force that will take your website from lukewarm to rapid fire, is its keen use of call-to-actions," explains the MD of Casey Gollan Business Coaching. "These should be to the point, have brevity, be easy to digest, and be positioned all throughout your website. They can easily be commanding, play on people's emotions, be urgent, and use the rule of 'who, what, when, where and why.'
"The number one goal for your business website call-to-actions, is to create a win-win scenario for your website readers and target audience once they land on your website. Your call-to-actions should compel them to connect with your brand to forge an on-going and lasting relationship."
In the first part of his news update Gollan highlights the need for small businesses in Australia to create a sense of urgency and exclusivity. This is achieved, he explains, by putting up offers for a limited time only.
It's this sense of urgency he says, which highlights the importance of his next point - a play on the viewer's emotions. To explain his point he uses the example of the unsuccessful businessman and dieter - both of whom feel a sense of failure and frustration. By tapping into their inner emotions and using phrases that resonate with them a website's content can ignite a spark of determination in viewers and get people to act, he says.
Gollan doesn't just restrict his advice to websites, explaining his tips work equally as well on social media channels. This includes the use of open ended questions aimed at prompting the web viewer to consider why they need a product or service in the first place, making them more likely to purchase it.
Then there is what Gollan terms 'the power of free,' a strategy he assures readers of his latest news post, that never fails. By this he means giving away advice to viewers or offering the opportunity of a free consultation.
"The word "Free" is hands down the fastest and easiest way to encourage people to take action," he says. "People never argue with free because it involves no commitment on their part."
Another business website call to action tactic which Gollan uses on his own Business Coaching Australia website includes deploying action verbs instructing the viewer to, for example, 'watch, read or answer.' Then there is the incentive of providing something which requires little effort on the part of the reader, where by simply reading your content they can discover a valuable piece of knowledge.
Explains Gollan: "People like the idea of being sponges. If there is an opportunity for them to gain an inside track, or receive an advantage, with a low barrier to entry, then they will explore such with ease. Your website can be a launch pad for them to get on board to taking your e-course, watching your latest webinar, or buying your newest product."
Gollan ends his post with a reminder of the power of the 5W rule where the words who, what, when, where and why should appear at the beginning of questions directed at the viewer, to prompt him to think of the benefits of a product of service.
For more ideas on creating Calls to Action that work and boosting your Australian business website's overall effectiveness, see caseygollan.com.au