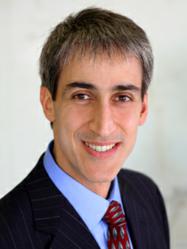 When my patients enter my office, it is important that they know I am committed to their health and well-being.
Beverly Hills, CA (PRWEB) May 02, 2013
Board-certified gastroenterologist, Dr. Shahab Mehdizadeh at La Peer Health Systems in Los Angeles, was selected as a Patients' Choice Award recipient for his commitment to patient care for the fifth consecutive year.
"When my patients enter my office, it is important that they know I am committed to their health and well-being," said Dr. Mehdizadeh. "It is not enough to just provide medical services, it should be done with compassion and the highest standard of quality."
Chosen by his patients, Dr. Mehdizadeh received an honor that only 5 percent of the nation's 830,000 active physicians receive. As part of this honor, Dr. Mehdizadeh will be featured on the official Patients' Choice website, where patients can search for the highest rated doctors who provide quality care in their area.
Based on various components of care -- bedside manner, doctor-patient face time, degree of follow-up, and courtesy of office staff -- high marks are a reflection of the difference doctor's are making in the lives of their patients. With more than 200,000 patients across the U.S. providing online feedback about their experiences with their physicians and dentists, the Patients' Choice Award is the honor roll of America's favorite doctors.
"Receiving such a high volume of positive feedback from my patients definitely solidifies the decision I made years ago to become a doctor," said Dr. Mehdizadeh. "This acknowledgment is not taken lightly. It is a highly valued honor because it comes from my patients."
Shahab Mehdizadeh, M.D. is board-certified in gastroenterology, internal medicine and nutrition. He treats disorders of the esophagus, stomach, intestines, colon, gallbladder, liver, pancreas, and hemorrhoids and places particular emphasis on prevention of cancers of the colon and esophagus. He currently serves as an attending physician for the Metabolic Support Team and is an active member of the Nutrition Advisory Support Committee at Cedars-Sinai Medical Center.
Dr. Mehdizadeh received his Bachelors and Masters degrees from the University of California Los Angeles (UCLA). He then attended the University of Rochester School of Medicine, completed his residency in internal medicine at Cedars-Sinai Medical Center, and subsequently underwent three years of specialty training in gastroenterology and liver disorders at the combined UCLA/Cedars-Sinai Medical Center program. For more information about Dr. Mehdizadeh, please visit his website: http://www.BeverlyHillsDigestiveCare.com
La Peer Health Systems is an outpatient surgery center in Beverly Hills, founded by doctors and focused on providing excellent patient care alongside the most cutting-edge medical treatments available. With 47 world-renowned physicians in 13 specialties, comprehensive medical treatment is offered that takes patients from consultation to diagnosis, treatment, surgery, and ultimately aftercare. The 13 medical departments include orthopedics & sports medicine, gastroenterology, head & neck surgery, colorectal & general surgery, podiatry, ophthalmology, pain management, plastics & reconstructive surgery, gynecology, spine surgery, interventional cardiology, bariatric surgery, and anesthesiology. Unlike large hospitals, La Peer's unique structure offers extremely personal care in a safe and controlled environment.
To learn more about La Peer Health Systems, visit http://www.lapeerhealth.com.