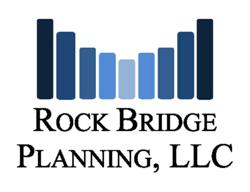 "As we build financial plans we increasingly have to consider the possibility that our clients, especially Baby Boomers, will have to offer a financial lifeline to their parents
McKinney, TX (PRWEB) May 02, 2013
Only a quarter of U.S. adults with children talk regularly with their own parents about financial matters, according to a recent survey conducted by Harris Interactive for the American Institute of CPAs. Thirteen percent never have the conversation and 45 percent talk about finances only annually or less often.
The lack of frequent money talk comes amid a rising need for more of it. A growing number of older adults face financial strain as they live longer and contend with lower home values, anemic interest income and other challenges brought about by the sluggish economy. When times are tight, they often have to turn to their children for financial help.
"As we build financial plans we increasingly have to consider the possibility that our clients, especially Baby Boomers, will have to offer a financial lifeline to their parents," said Jim Ferguson, CPA, PFS, CEPA with Rock Bridge Planning, LLC. "It's critical that children and their aging parents have an open dialogue about financial matters so that both can effectively plan for the future."
Wills and other estate planning issues should certainly be discussed, Ferguson said, but so should topics such as long-term care insurance, sources of retirement income and spending priorities. The timing is especially appropriate this year as a number of tax provisions affecting gift, estate and retirement planning are set to expire at year end. While financial conversations can seem uncomfortable, but there are ways to minimize the awkwardness. Here are four tips:

Plan ahead. Money matters can be sensitive and complex, so tell your parents in advance that you want talk and set a specific time. That way you're both mentally and emotionally prepared. The holidays can present opportunity to talk since families a are more likely to be together.
Acknowledge any awkwardness. Tell your parents that you're not trying to pry, you just want to make sure you're both prepared for the future. You want to understand their wishes, priorities and needs so that you can help ensure their twilight years are as good as your early years
.

Create a routine. Once you've had an initial conversation, set a regular time to check in. It could be quarterly or more frequent. Regular conversations will help remove any awkwardness and ensure that you both have full understanding of financial needs or challenges.
Seek expert help. Sometimes a neutral third party can best facilitate a productive conversation about financial issues. CPAs with the Personal Financial Specialist (PFS) credential, for example, bring the rigorous analysis of a CPA to the breadth of financial planning and are trained to ask the right questions to assess whether someone is on track for their financial goals.
Rock Bridge Planning, LLC is a full service financial planning firm with Jim Ferguson, CPA, PFS, CEPA as CPA Personal Financial Specialist providing independent advice and planning, including, retirement, estate, tax, education, business transition planning and other financial services.
Ferguson can provide additional tips and ideas on talking with parents about money. To schedule an interview, contact Jim Ferguson at 214-842-8786.