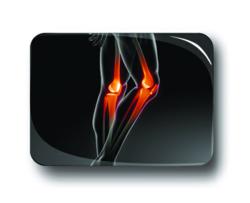 Meniscus transplantation is a minimally invasive outpatient procedure that can provide significant benefits for patients who are carefully and correctly selected.
Beverly Hills, CA (PRWEB) May 06, 2013
For years, individuals who have suffered severe damage to the meniscus in their knee have had relatively few options when it comes to treatment. These patients often have damage to surrounding ligaments in the knee, reduced cushioning of the joint, and deterioration of articular cartilage that is traditionally treated through knee replacement surgery.
At La Peer Health Systems in Los Angeles, a cutting-edge technique now offers some patients an alternative to knee replacement. The procedure, known as meniscus transplantation, involves replacing the damaged meniscus in the knee with donor cartilage. Dr. Neil Ghodadra, a La Peer orthopedic surgeon with expertise in joint preservation, recently performed this innovative therapy in combination with a revisional ACL reconstruction.
"Meniscus transplantation is a minimally invasive outpatient procedure that can provide significant benefits for patients who are carefully and correctly selected," said Dr. Ghodadra. "The goal is to restore healthy tissue in the knee, relieve joint pain, and prevent or prolong the development of arthritis and need for joint replacement."
The menisci in the medial and lateral compartments of the knee function as shock absorbers that are critical to the stability of the joint. During the arthroscopic knee procedure, the damaged meniscus tissue is removed through small incisions in the knee with the aid of a high-definition camera. Healthy cartilage tissue that has been taken from a human donor is then sized and anchored to the upper shinbone to recreate a fully functional meniscus. The entire procedure can be performed in under 3 hours, after which the majority of patients are able to return home the same day of surgery.
Studies have shown that 80-88 percent of patients have maintained good to excellent results at ten years post-surgery. However, Dr. Ghodadra noted that despite the excitement surrounding meniscal transplantation, only patients who meet a strict set of criteria are eligible for the procedure. In general, good candidates for a meniscus transplant are younger, physically active, and have the proper joint characteristics.
"If the articular cartilage in the knee has worn away significantly prior to treatment, a meniscus transplant may not effectively reduce joint pain," said Dr. Steven Meier, a La Peer orthopedic surgeon and leading expert in the field of joint preservation and biologic therapies. "Patients with stable knee ligaments, relatively intact articular cartilage, and a strong commitment to rehabilitation can benefit tremendously from this procedure."
Meniscus transplantation is only one example of an increasing trend towards the use of regenerative techniques in orthopedic medicine. Other innovative procedures performed by the orthopedic surgeons at La Peer Health Systems include DeNovo® cartilage transplant, autologous chondrocyte implantation (ACI surgery), and ligament reconstruction used to treat specific joint conditions.
La Peer Health Systems is an outpatient surgery center in Beverly Hills, founded by doctors and focused on providing excellent patient care alongside the most cutting-edge medical treatments available. With 47 world-renowned physicians in 13 specialties, we offer comprehensive medical treatment that takes patients from consultation to diagnosis, treatment, surgery, and ultimately aftercare. Our 13 medical departments include orthopedics & sports medicine, gastroenterology, head & neck surgery, colorectal & general surgery, podiatry, ophthalmology, pain management, plastics & reconstructive surgery, gynecology, spine surgery, interventional cardiology, bariatric surgery, and anesthesiology. Unlike large hospitals, La Peer's unique structure offers extremely personal care in a safe and controlled environment.
More information about La Peer Health Systems can be found at http://www.LaPeerHealth.com.