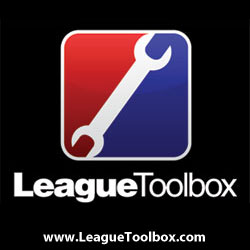 Text messaging allows instant communication with league parents, player sand officials
(PRWEB) May 03, 2013
"SMS Text Messaging has been in the works for a while and we are happy to announce that the first version of this feature is now available." said a happy LeagueToolbox senior partner Chris Christie
"Leagues that have SMS Text Messaging activated with LeagueToolbox will see a check box option during game cancellations to send out a SMS Text Message to everyone who has has entered a mobile phone number and selected to receive SMS Text Messages." Christie said.
Christie also mentioned, "The SMS Text Messaging feature allows league managers to send text messages individually to players through various places throughout the website. We anticipate many more Text Messaging features and triggers will be added in the future but the this launch itself opens the doors to unlimited possibilities for all leagues."
" We live in a world of instant notification," said Chad Theriault, President of LeagueToolbox. " It only made sense that our league management software offer instant communication for all league participants " he added.
LeagueToolbox has also added a new feature in the contact us section of the league software.
This new Contact Us menu item will link to a Contact Us page that will show the league address, a small map (if selected), the league help phone number and an email form. The email form will allow the user to select whether their question is a "Question for the League" or a "Technical question about the website". All League questions will go to the email that was specified in "Control Panel - League Setup" and all technical questions will go to the LeagueToolbox support team.
This new feature will not only help cut down on spam that leagues may be receiving by listing their email address on the Contact Us page, but will also help direct member questions to the proper channels.
All these changes are yet another example of how LeagueToolbox is continually improving the industry's leading league management software.