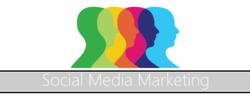 Amarillo, TX (PRWEB) May 01, 2013
Interactive 360, Inc. is excited to announce the launch their enhanced Social Media Marketing Management program and new Social Media Department. With Interactive 360, Inc. experiencing a welcome growing period, the need for a separate Social Media Department was recognized, and will officially launch on May 1. As part of the enhancement process, three team members were recently certified in the use of the HootSuite social media management tool. Calla Walshe, Design Department Manager, Randi Hudson, Social Media Department Manager and Tammy Lettieri, Senior Creative Writer have all taken and successfully completed the HootSuite certification exam.
Social media marketing is a broad term that encompasses a wide range of social media sites from Facebook, Twitter and Google+ to blogging platforms such as WordPress and Tumblr. It is important that these sites are used regularly, but it is more important that the content posted is relevant and engaging for its followers. Social media marketing for business is based on quality and relevance of what is posted versus the amount of information posted. With an estimated 273 million people online in the United States at any given time, the use of social media marketing is very important in helping businesses develop a dominant online presence. The reason many businesses fail in social media marketing is that they incorrectly use it as a sales platform when it should be used to promote products, provide information and interact with followers. It can also be used to help build a positive online reputation. Using blogs as part of social media marketing allows clients to provide information on a wide variety of relevant topics and can help attract a larger audience through blog sharing platforms and social media sites. Interactive 360, Inc. not only researches what content should be a part of a clients' social media campaign, but must also be able to create valid reports and use them to help make improvements where needed and provide clients' with a picture of their social media marketing progress. HootSuite is one of the most popular tools for handling all aspects of social media marketing.
All of Interactive 360, Inc.'s team members spend time researching the latest products and techniques in order to provide their clients with the best products and services possible. This continual learning process means that not only is there many benefits for the clients, but it is beneficial to team members as well. CEO Rick McLey explains that, "Interactive 360, Inc. continually enhances marketing, training and technology investments to provide our client with the highest level of service available". For more information about Interactive 360, Inc. as well as any of their digital marketing products, please visit their website at Interactive360.com or call them toll-free at 888-762-7407.