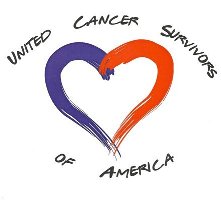 (PRWEB) May 01, 2013
United Cancer Survivors of America, Inc. announced their college scholarship winners of both of their programs today. One program is called Athletes Kickin' Cancer. The scholarship goes to a senior high school athlete who has fought the battle of cancer sometime during their four years of high school. These athletes are nominated by their high school coaches and do plan to continuing playing their sport in college. The other program is called Students of Survivors. This scholarship is given to a senior high school student who has had a parent to fight the battle of cancer sometime during their four years of high school. What makes this ladder program unique is that they give financial gift to the cancer surviving parent of the scholarship winner.
The 2013 Champion of Life college scholarship winner for Athletes Kickin' Cancer is Lidia Frias of Iola-Scandinavia High School, in Iola, Wisconsin. She is multi sport athlete who was diagnosed with thyroid cancer and underwent radiation treatments from middle school through her sophomore year. Lidia was named volleyball first team ALL-conference and spent the last 4 years helping to build a strong volleyball program. She set up summer leagues and mentored and coached elementary school-aged athletes. She was nominated by her high school volleyball coach, Charmaine Schreiber. Lidia will continue her volleyball career at the University of Wisconsin - Platteville.
The 2013 Students of Survivors S.O.S. college scholarship award is Tyler Grove of Lincoln Christian High School, in Lincoln, Nebraska. Tyler's Mother, Karen, was diagnosed with Alveolar Soft Part Sarcoma when Tyler was five years old. It was stage IV sarcoma and had spread to her lungs, heart and trachea. She has suffered sixteen surgeries including three open heart surgeries to remove cancer from her heart along with numerous types of chemo-treatments and 100 radiation treatments. She currently has three more cancerous tumors in her heart and undergoing chemo. Over the years, Tyler has maintained a high GPA with strong involvement in his church and community. He has also been a state-level competitor in athletics, music, and drama. He has a 9 year old sister whom his parents adopted from Haiti. Tyler will attend and play tennis for LeTourneau College, in the Fall. He attributes his successes to his parent's strength and support and, his Mother always telling him to honor God, work hard and have fun. Tyler was nominated by two teachers, Lucas Megrue and Anita Rohlfs.
Scholarship winners are pictured on the home page of http://www.UnitedCancerSurvivorsofAmerica.org. They will also be featured on their state's page. Just click on the perspective states to view current and past scholarship winners. Local businesses are encouraged to sponsor winners from their state by purchasing an ad to be placed on their state's page. This sponsorship campaign is something new the nonprofit has just started to help raise funds. Patricia Lee, Founder-President says, "It is heartwarming to know there is so much courage and strength out there and that these young people are fighting hard to have a successful future against so many odds. It is my privilege and honor to help these athletes and students reach their goals."
United Cancer Survivors of America, Inc. is located in Birmingham, Alabama. It is a unique Nationwide nonprofit that provides college scholarships and additional assistance to enrich the lives of those who have survived and been affected by cancer. They are supported by individual donations, businesses, http://www.CharityAuctionBay.com, and their SOS Music Fest with returning bands such as EveryDay But Friday.