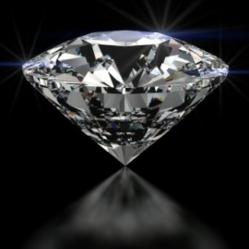 Monroe Wisconsin (PRWEB) May 01, 2013
These four tests can be done in the store and are a good indicator of whether a diamond is real or fake.
1. Reflection Color: Because of the refraction index of diamond, the reflection and sparkles within the stone are typically described as "grey" or "steel" in color. Stones that have rainbow like reflections are likely not genuine diamonds.
2. Perfection: Any natural stone will have some minute flaws and inclusions or "birth marks", and a gem that is perfectly flawless should be examined with great care to be sure it is real rather than being lab-created. While real flawless diamonds are available, if the stone in question is offered at an unforgettably affordable price, it may not be a real gem.
3. Fog Test: Diamonds are able to disperse heat rapidly and a light huff of breath on the stone should fog it up but that fog will vanish almost instantly. A fake diamonds may stay fogged for 2 seconds or longer according to National Jeweler's Supply. To test this breathe onto the diamond and time how long it takes for the fog to disappear
4. Transparency Test: Diamonds should not be transparent completely. Diamond Cutters International recommends turning loose diamonds upside down over a newspaper or other piece of paper with typed words printed on it. If you are looking at a real diamond, typically you will not be able to read the text through the diamond. If you can read the text, the stone you are looking at does not have the proper light dispersion properties a real diamond possesses.
If it seems too good to be true, it could be a scam or a fake.
Scott Tischler Conscience helps those who have lost a loved one create a special piece of jewelry to remember those that they have lost. Each person is unique and deserves a unique piece of jewelry to commemorate their life. That being said, Scott Tischler Conscience never wants to see anyone be ripped off by those who are selling fake stones.