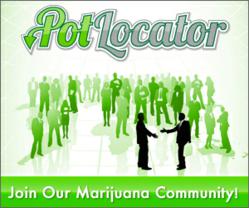 "Our marketing and advertising efforts do not rest until the patients we provide a service to are given the chance to rest comfortably after obtaining their medicine."
(PRWEB) May 01, 2013
Today's date marks a very significant day for both a well-established brand in the medical marijuana industry and a very reputable canna-business that provides compassionate patients services in California. PotLocator.com, a prominent subsidiary of The Medical Cannabis Network, has today announced the addition of the Anti-Aging Arts Medical Center to the PotLocator family of medical marijuana collectives, smoke shops, hydroponics stores, marijuana attorneys and delivery services.
Located in the lovely city of San Diego, California, this healthcare facility provides Proposition 215 patients with a go-to destination in regards to alternative healthcare. The city of San Diego is recognized as the eighth-largest city in the continental United Stated and the second-largest city in the Golden State. Through the presence of a major educational institution in the University of California, San Diego and its affiliation with the UCSD Medical Center, the city has helped turn the area into a substantial center of comprehensive and groundbreaking research in biotechnology. Prospective patients acknowledge the qualities of intelligence and professional to be deep-rooted within the healthcare system of what has been deemed "America's Finest City".
Anti-Aging Arts Medical Center facilitates as a medical marijuana certification center that provides extensive patient support services in and around the San Diego region. As a major healthcare provider and an integral part of the state's medical marijuana program, this location is responsible for providing inquiring and current patients with all of the necessary steps to take towards obtaining your California medical marijuana card. Aside from specializing in alternative healthcare options, specifically medical marijuana recommendations, Anti-Aging Arts Medical Center also offers a substantial amount of other services in healthcare such as weigh loss regimens and anti-aging remedies. Botox injections, wellness treatments, HGH therapy and hormone replacement therapy are also some other various forms of specified healthcare services that this location features.
Anti-Aging Arts Medical Center has truly solidified and supported the title it has gained from becoming one of California's most bona fide and legitimate alternative healthcare facilities. Though Anti-Aging Arts Medical Center pays homage to the city of San Diego and sets up services through their Middletown location, all services that are offered, both alternative and primary, are extended far beyond this region. Services are branched out into the surrounding communities of Coronado, National City, Chula Vista, Lemon Grove, Bonita, La Mesa, Imperial Beach and Bostonia.
It is evident that PotLocator has not slowed any efforts in terms of marketing and spreading a reputable brand throughout the West Coast and Pacific Northwest. For this, the industry is a better place and has become comprised of a specific group of compassionate individuals who strive to accommodate patients. C.O.O. of PotLocator John Nicolazzo, said, "The expansion of our marketing services throughout the West Coast is a direct portrayal of how much effort and integrity we put into integrating a new business into our family. Our efforts do not rest until the patients have a chance to rest comfortably." PotLocator remains in the top-tier category of geo-locating medical marijuana dispensary locators on the Internet.