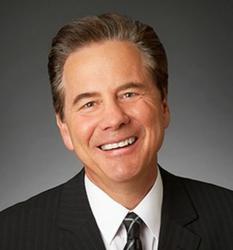 San Bernardino, CA (PRWEB) May 02, 2013
The city of Redlands, California has unveiled new bright green bike lanes, intended to promote improved safety for the city's cyclists, but the lanes are being met with mixed reviews from local residents, according to an April 19th Press-Enterprise article.
The purpose behind the emerald-colored bike lanes is reportedly to get the attention of motorists, and city spokesman Carl Baker has heralded the bright design as "an enhanced bike lane." A Facebook post from Redlands City Hall declared that "The green bike lanes are used in high-density traffic lanes … as an added safety measure."
But as the Press-Enterprise further points out, the dominant green strips along Redlands streets have distressed some residents, who have reportedly described the lanes with words like "awful," "ugly and distracting", "obnoxious" and "terrible." Other residents, though, have said that they approve of the color if it helps to makes the streets safer.
Ross Wittman, a project specialist for Redlands, told the Press-Enterprise that the bright green color was selected because it is the industry standard and clearly illustrates the distinction between the bike lane and motorist lane.
San Bernardino bicycle accident lawyer Jeff Nadrich, who works with bicycle accident victims in Redlands and throughout San Bernardino County, believes that the new lanes show promise. According to Nadrich, "We can debate the aesthetics of bright bicycle lanes, but if they succeed in reducing injuries and fatalities, then that's certainly a victory.
Nadrich points out that bicycle injury accidents are a common occurrence in San Bernardino County, often involving motor vehicles, and he encourages all victims to speak to a qualified San Bernardino personal injury lawyer.
About Nadrich & Cohen: Jeffrey Nadrich is a San Bernardino bicycle accident lawyer with Nadrich & Cohen, a California based law firm with offices in 18 locations across California. The firm has offices in Arcadia, Bakersfield, Fresno, Irvine, Long Beach, Modesto, Oakland, Oxnard, Palm Springs, Redding, Riverside, Sacramento, San Bernardino, San Diego, San Francisco, San Jose, Santa Rosa, and Tracy. Nadrich & Cohen handles all types of wrongful death and serious injury accident cases, including auto, truck, bus, motorcycle, and bicycle accidents, pedestrian collisions, boating accidents, dog bites, defective product cases and nursing home abuse. Victims are encouraged to call 1-800-718-4658 for a free consultation with a Nadrich & Cohen attorney.