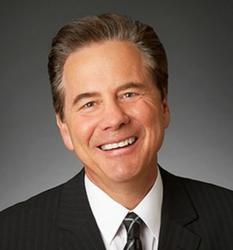 San Bernardino, CA (PRWEB) May 03, 2013
An 8-year pit bull has been quarantined by San Bernardino City Animal Control after biting two young children, according to an April 22nd Press-Enterprise report entitled "Dog Bites Children, Ages 1 and 2." The victims were not fatally wounded, but were treated for serious injuries. The matter is currently under investigation, and few other details have been reported.
According to the Press-Enterprise, the attack occurred on Monday night, April 22, while the children's family—from nearby Rialto—was visiting friends in San Bernardino. The dog reportedly bit the 2-year-old victim first, and then turned to the 1-year-old victim while the other was being rescued by the family. The reason for the attack is not known.
San Bernardino dog bite lawyer Jeff Nadrich recently commented on the case. According to Nadrich, "Since the attack occurred in California, the dog owners may be legally liable for the children's injuries. But parents have a responsibility to monitor their young children around dogs, especially unfamiliar dogs, or those with a higher likelihood of aggression. Children are especially vulnerable to dog attacks, as CDC research shows that infants are attacked far more often than older individuals, and pit bulls are often at the center of these attacks."
Nadrich is referring to a CDC report entitled Breeds of Dogs Involved in Fatal Human Attacks in the United States Between 1979 and 1998. Among other things, the report concluded that "most victims were children," and that "pit bull-type dogs were involved in approximately a third" of attacks. The CDC recommends never leaving infants or toddlers alone with a dog under any circumstances.
Nadrich urges dog bite victims to speak with a qualified personal injury lawyer to inquire about their specific rights.
About Nadrich & Cohen: Jeffrey Nadrich is a San Bernardino dog bite lawyer with Nadrich & Cohen, a California based law firm with offices in 18 locations across California. The firm has offices in Arcadia, Bakersfield, Fresno, Irvine, Long Beach, Modesto, Oakland, Oxnard, Palm Springs, Redding, Riverside, Sacramento, San Bernardino, San Diego, San Francisco, San Jose, Santa Rosa, and Tracy. Nadrich & Cohen handles all types of wrongful death and serious injury accident cases, including auto, truck, bus, motorcycle, and bicycle accidents, pedestrian collisions, boating accidents, dog bites, defective product cases and nursing home abuse. Victims are encouraged to call 1-800-718-4658 for a free consultation with a Nadrich & Cohen attorney.