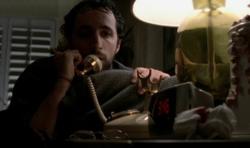 Los Angeles, CA (PRWEB) May 02, 2013
A bevy of independent films from emerging local and international filmmakers take the stage during NewFilmmakers LA Film Festival's debut program at the spectacular AT&T Center in Downtown Los Angeles. From world premieres, to pitch black comedies, to offerings by Tisch graduates and AFI Conservatory fellows, the May 11th program offers an eclectic mix of award-winning shorts screened in a state-of-the-art theater.
With filmmaker Q&As, a red carpet cinema lounge offering attending cinema lovers the chance to mingle with filmmakers and actors, and a full bar to grab a cocktail while enjoying an upcoming local DJ spinning delightful tunes, the NewFilmmakers LA Film Festival offers something for everybody.
As a premiere Downtown Los Angeles location for events, weddings, and parties, the 32-story AT&T Center has served as a location for Showtime's "House of Lies" premiere, FOX's "American Idol", and was featured in 2010's Tron:Legacy.
The May 11th program includes:
Goldenstate (Dir. Moshe Sayada) - When homelessness forces a single mother of two to fend for her young family on the streets, she knows one thing for sure: she will not be separated from her children.
Political activist and film director Moshe Sayada's controversial work has been shown in galleries and museums across Europe and Israel, where he was born and raised. Producer Deniese Davis is a graduate of the American Film Institute Conservatory with an MFA in Producing, and a recipient of the Debra Hill Fellowship given by the PGA: Producer's Guild of America. She currently produces the hit webseries with over 13 million views, "The Mis-Adventures of Awkward Black Girl" starring Issa Rae.
Goldenstate stars Julia Lee (Buffy the Vampire Slayer), Ryan Ketzner (Flipped), Bill Lippincott, and introduces Taylor Gordon.
The Napkin (Dir. Aaron Himelstein) - A neurotic young man attempts to handle the recent death of his father while hosting a bachelor party for his best friend.
At thirteen, Writer / Film Director Aaron Himelstein's picture, A Split Second, was awarded Best Student Film at the IFP Fly Over Zone Film Festival in Chicago. His 2005 short film, Sugar Mountain, won Best Short Film at the LA Methodfest International Film Festival, Best Drama at the New York Short Film Festival, among many other festivals. Producer Jess Manafort founded Mirror Cube Films while attending NYU's Tisch School of the Arts. Her debut feature film script, The Beautiful Ordinary, won the 2004 Richard Vague Grant and was released theatrically in 2007 by First Look International under the name Remember the Daze with Amber Heard, Lyndsy Fonseca, and Leighton Meester.
The Napkin stars Dov Tiefenbach (Harold & Kumar Go to White Castle), Scoot McNairy (Argo, Promised Land), Chris Marquette (The Girl Next Door, Fanboys), John Robinson (Transformers, Big Sur), Luke Eberl (Planet of the Apes), Edgar Morais (Chasing Eagle Rock), Sam Murphy ("Criminal Minds"), and Matt Salnick.
Best Birthday Ever (Dir. Aaron Murtagh) World Premiere - Sylvester brings his new girlfriend to his roommate's birthday party and struggles to end his relationship with an old flame.
Fardy (Odd) (Dir. Karim Al-Shennawy) - Adel Iskandar, a Christian Egyptian, goes back home to find that his neighbors have just fixed the building elevator. They invite him to try it for the first time. Once the elevator starts to move, a pre-recorded Islamic prayer comes out from the speakers inside it. Adel is in shock while his neighbors are very enthusiastic with the new acquisition. They start conversing about fixing the elevator, the weak contribution of the rest of the neighbors, and life.
Mala Fide (Dir. Jacob Groll) - What we do, we do out of love. Even the bad things. Even manipulating your wife's health. Or making your husband lose his sanity. No bad faith involved, is it?
Meditations: ItsOkayItsOkay (Dir. Jonathan Ade) - A sick boy awakens in his bed, late at night. Consumed with a fever dream, he must make the long journey down his own hallway to rouse his father.
No Beers for Bradley (Dir. Julian Doan) West Coast Premiere. - In this pitch black comedy, a young boy, ridden with terminal illness, can't sleep. To help him go to bed, his older brother tells him the story of Bradley, a slacker on a quest to drink his bad day away. He trifles with mustached cops, intimidating thugs from Compton, and crackheads, all in the pursuit of binge drinking. But as the beers stack higher and Bradley gets drunker, the night spirals down into a drunken nightmare he never thought possible.
Oblivion (Dir. Joe Wilka / USA) - A mind-bending thriller that follows two men as they burglarize a wealthy home. When the robbery is in progress, one of the men, Ethan, begins to have flashes of forgotten memories as he encounters different objects throughout the house. When a woman returns home, she recognizes Ethan as her long-lost brother. Now Ethan is forced to question his own identity and decide whose side he's on: his partner's or the woman claiming to be his sister.
(Re) Birth (Dir. J.J. Huckin) - A couple must decide their future with or without a child.
Sabbatical (Dir. Glenn Kiser) - Phillip and Sam grapple with the concept of taking time apart from one another, and dealing with the consequences of coming back together after a mutually agreed-upon separation. Can a relationship, no matter how strong, survive that kind of independence? And does being apart strengthen bonds, or is it inevitably the first step in saying goodbye?
The Most Girl Part of You (Dir. Mark Cummins) - Jack "Big Guy" Fitch and Kate Puerfield have been best friends since they were little. After his mother takes her life, Big Guy's once oddball, charming behavior becomes just plain odd, and Kate finds herself both appalled and moved by the increasingly outrageous forms of his bereavement. After a harrowing accident, Kate begins to acknowledge the extent of her attraction to her friend, and their relationship peaks one fateful night--on a wave of mutilation, grief, confusion, and finally exhilaration at the end of childhood and the beginning of something else.
Treibjagd (Dir. Christiane Hitzemann) - On a driven hunt a young huntress aims to shoot her first stag - and deeply hits her dad's hunter-heart.
Whore (Dir. Dmitry Suvorov) US Premiere. - After a night of partying, the bright and careless lives of four friends turn into a tragedy when they wake up in a strange apartment with a dead whore.
AT&T Center is the Presenting Venue Sponsor of NewFilmmakers Los Angeles. Producer's Circle Sponsors include SAG-AFTRA and Wells Fargo. For more information and to purchase tickets for the NewFilmmakers LA Film Festival May 11th, 2013 screening, please visit http://www.newfilmmakersla.com. Submissions are currently being accepted for future screening consideration.