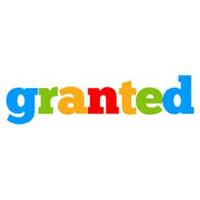 Many companies do not realize that workers with disabilities can do the same work just as effectively – or better – than workers who do not have disabilities.
Pasadena, CA (PRWEB) May 03, 2013
In a recently released study by the Bureau of Labor Statistics, half of all unemployed people with disabilities reported some type of barrier to employment. These barriers included a lack of training or education, transportation, the need for special work accommodations, and the barriers created by their respective disability. In an effort to address the employment imbalance, employers on Granted.com have ramped up their equal opportunity job listings, which provide individuals with disabilities equal access to jobs.
The Bureau of Labor Statistics found that half of the U.S. population with a disability who were not working reported a barrier to finding a job. Among the obstacles to employment, responses included a lack of the necessary education and training, a lack of accommodations necessary to perform the job, and the respective disability hindering the completion of work tasks. Only 15.1 percent of individuals age 25 and older with a disability had a bachelor's degree or higher, while those without a disability held degrees at over twice the rate. Only 18.2 percent of those with a disability held a job in May 2012, compared to 64.3 percent of those who reported no disability.
Employers can do their part to ensure they are creating an environment that allows workers with disabilities the same opportunities as those without disabilities. Many accommodations are minimal and do not create an undue burden on the part of the company. These can include allowing individuals with physical disabilities (who may have difficult commuting to and from the workplace) to work from home some weekdays. Other options include allowing for more flexibility in work hours and modifying the work environment or equipment so that those with disabilities can perform work tasks.
In light of greater awareness of the employment gap between those with disabilities and those without, many companies have begun to implement internal measures to accommodate for employees with disabilities. On Granted.com, a leading job search website, job-seekers can filter their searches to find jobs that can be performed by those with disabilities. As of the week that this press release was written, the website listed nearly 29,000 disabilities jobs. The jobs spanned a variety of industries, including finance, retail, travel/hospitality, and manufacturing. Many of the listings explicitly stated that the hiring company was an "equal opportunity" employer.
"More needs to be done to address the obstacles that job seekers with disabilities face," said Harrison Barnes, CEO of Granted.com. "To a certain extent, there are still certain stereotypes associated with the hiring of employees with disabilities. Many companies do not realize that workers with disabilities can do the same work just as effectively – or better – than workers who do not have disabilities."
About Granted
Granted.com is a job search site based in Pasadena, CA. It's a part of the Employment Research Institute and owned by A. Harrison Barnes.