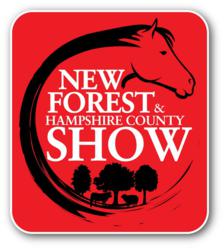 We have been delighted with the web solution that Intergage have provided us with and have also been incredibly impressed with the help and guidance of their staff.
(PRWEB) May 14, 2013
When the New Forest Show needed their site to be given a fresh new face-lift, they called upon digital agency Intergage to deliver a solution.
Intergage partnered with the New Forest Show to develop a new website structure and design that would encourage visitors to engage with the site whilst providing a strong representation of their brand online.
The show is rated amongst the top ten agricultural shows in the country and so design and functionality was paramount. Intergage's in-house graphic designer worked with the New Forest Show team to deliver a fresh online presence.
Applying this design to Intergage's bespoke content management system meant the New Forest Show's staff could easily update content on almost any part of the site within minutes.
The focus for both parties was user experience so the site was designed with clear calls to action, leading the user to key information such as scheduling, general information and an online store where visitors can purchase tickets.
Some of the key features the New Forest Agricultural Show Society needed the website to deliver included:

Simple navigation
Focused and in line with brand values
Easily editable so staff could update content regularly
Count down timer to event
Mobile version of site
Straightforward social interaction.
The New Forest & Hampshire County Show is an annual three-day agricultural show attracts around 95,000 visitors every year, so they needed a website that could handle high volumes of traffic.
Intergage sites are hosted using Rackspace, the industry leaders for website hosting and with a team of developers on standby downtime was an unlikely eventuality.
With the visual nature of the site, and the word-of-mouth appeal of the content, the New Forest Show needed social sharing buttons to be a clear and simple option for the user. Intergage added Facebook and Twitter sharing buttons, as well as links to the show's Flikr and YouTube pages that move in line with the scrollbar.
These features, combined with live countdown timer on the homepage, make the site truly interactive. All of the features transfer seamlessly into a mobile version of the site as well.
The mobile website design was implemented with simplicity in mind with the focus on the core features of buying tickets, event details, contact details and the countdown timer.
Managing Director, Paul Tansey, said: "What the New Forest Show now have is a fully functional, interactive user experience that will deliver results – something which Intergage are very happy to have delivered."
Denis Dooley, Show Secretary at the New Forest Show said, "We have been delighted with the web solution that Intergage have provided us with and have also been incredibly impressed with the help and guidance of their staff. We look forward to working with them on the next phase of our web and e-marketing plans".
The New Forest Show is just one of many businesses in the Hampshire and Dorset area that Intergage deliver Web Content Management services to.
Intergage are particularly popular for web design throughout Bournemouth, with over 180 recommendations on LinkedIn and countless testimonials and case studies on their website.
As part of the Intergage hosting solution clients gain access to an unprecedented array of support and expertise through their customer services team and free workshops.
The web marketing team deliver these free workshops on:

Online marketing and PPC basics
Content Marketing
Twitter Marketing
Facebook for Business
LinkedIn Training for Business
Google Analytics and Webmaster Tools
Google+
How to Blog for Business
Video Marketing
Creating Attention Grabbing Campaigns
User Experience
For more information about Intergage's complete web design and marketing solution, please visit http://www.intergage.co.uk or contact Intergage Marketing Manager, Emma Barrow on 0845 456 1022, ebarrow(at)intergage(dot)co(dot)uk.
For any requirement for the New Forest show, please phone on 01590 622400 or email your enquiry to info(at)newforestshow(dot)co(dot)uk.