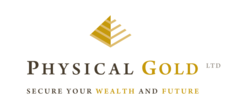 Physical Gold has had a 50% increase in enquiries about purchasing gold and a 35% increase in sales for people buying tax-free gold coins
(PRWEB UK) 1 May 2013
Gold buyers are facing waits of up to six weeks for gold bars and coins after a price dip led to increased interest, reports The Telegraph.
Physical Gold told The Telegraph it has waiting lists of three weeks for some coins and four to six weeks for gold bars, which would have previously been available in a few days, as gold dealers try and meet increased demand. Investors who have been waiting for the current price adjustment are making use of the recent good value as the strong environment for gold continues.
Physical Gold has had a 50% increase in enquiries about purchasing gold and a 35% increase in sales for people buying tax-free gold coins with many clients willing to reach a deal on gold despite waiting times to secure the current price.
A spokesperson for Physical Gold said:
"Gold investment has seen impressive demand as investors take advantage of lower gold prices. The market for gold is still strong so it seems investors are grabbing lower gold prices while they can which has seen demand so impressive that there have been some supplier shortages."
Physical Gold Ltd is a leading UK gold dealer, helping investors diversify their portfolios with innovative investment solutions. Renowned for their ground breaking products such as the Sipp gold and Gold Accumulation Account, the firm specialise in providing customers with tailored assistance in sourcing the best gold for their personal requirements. Based in London, the team are BNTA accredited and have an unrivalled knowledge of the gold market as well as an exceptional understanding of the general financial markets.